or tries to, at least.
I need shoe opinions. Unfortunately, you have to go without dress pictures. But in appropriate-for-autumn ness, what do you think? The dresses I'd consider these for currently are a black/red/fuschia/white print bubble skirt dress (the effect is a dark-ish red/fuschia) or a royal blue with black mesh/lace overlay (for a dark, dark blue effect) with embroidered embellishments empire waist dress.
I worry the last pair, the d'orsay style (with lovely 2.5in heels, my perfect heel height) are too light for fall. However.... wedding shoes? 0.0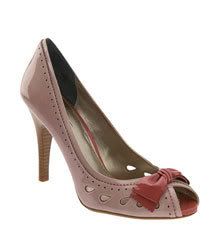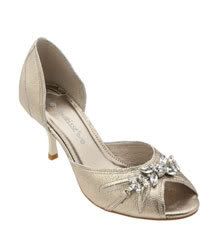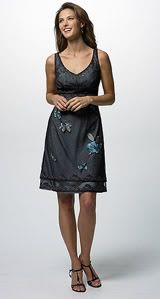 The dark blue dress- this is it in "teal", so the color's not as dark as mine is, but otherwise it's the same thing. This is appropriate as "cocktail attire", no?
Red dress.... and close-up of the pattern