The first, and hopefully not the last.
We volunteered at a small fair in CT on Saturday, but Sunday we had no plans. So when it turned out to be a beautiful day, we decided to head up to the
winery
for a picnic.
J's Restaurant at Nashoba recently started having a picnic lunch menu. We had no idea how it worked, so checked out the website: and it's really convenient. You simply
order your lunch online
, give it an hour (they emailed when it was ready to pick up- it took about 20 minutes), and then pick it up at the winery.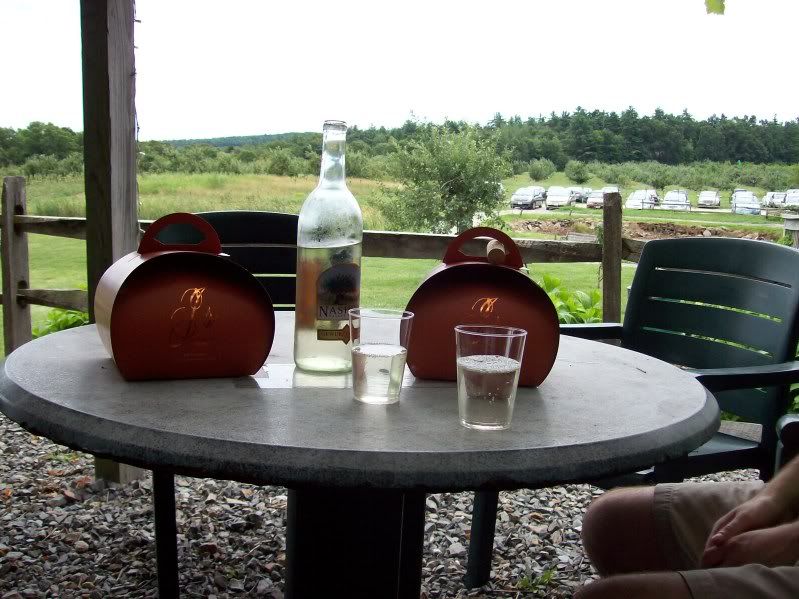 Each lunch was $10, came in this adorable little box, and consists of a sandwich (smoked turkey with cranberry apple chutney for Clint, salami with pears and brie for me), apple slaw (omg yum) and a brownie.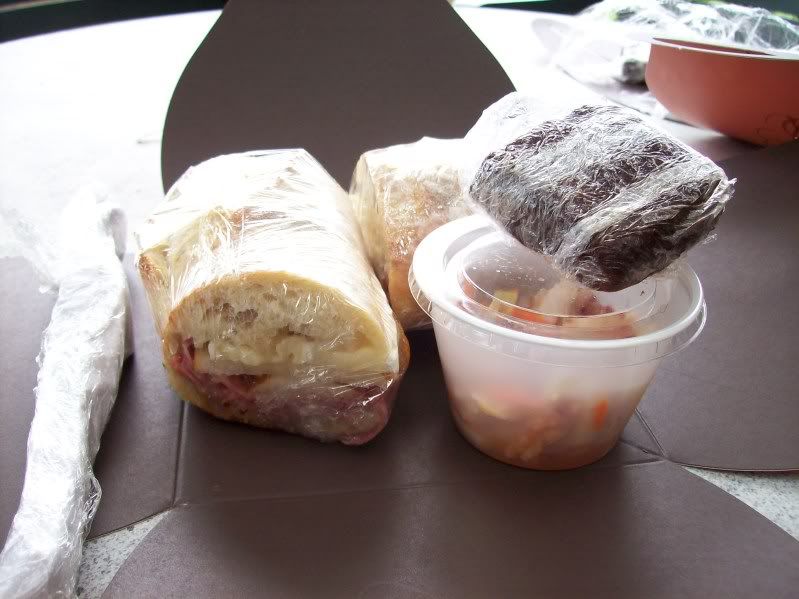 We also bought a bottle of Gewurtztraminer from the wine fridge (I didn't even know Nashoba had a Gewurtztraminer), and ate under an arbor of grape vines.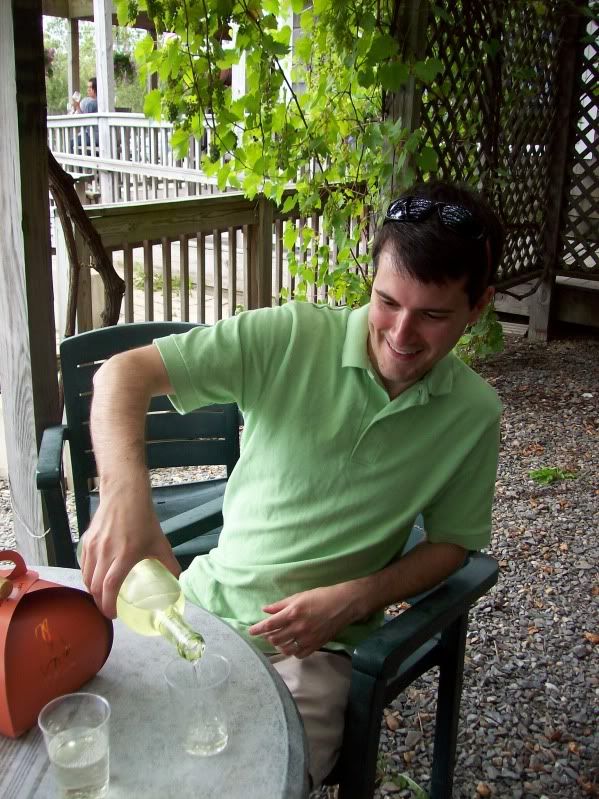 We also would have watched a wedding, if only hadn't started to rain lightly. We think they moved the ceremony into the restaurant, where the reception was supposed to take place (according to the cute signs at the parking lot entrance).
So, all in all, we had a delicious little meal, a beautiful spot, and overall, a really enjoyable afternoon, all for the cost of a little drive and about $33.