My mom's birthday was on Sunday, so I made her a cake. Specifically,
this
cake, which will go into my "recipes to use again and again" stack.
I made the cake on Thursday. It's another nice white cake where you have to beat the egg whites separately, so keeping in mind how my egg whites didn't enjoy their little rest on the counter in the caramel cake from the beginning of the month, I beat the butter/sugar mixture first, adding the flour/baking powder alternating with the milk, and then putting that aside, cleaning the mixing bowl, and beating the egg whites.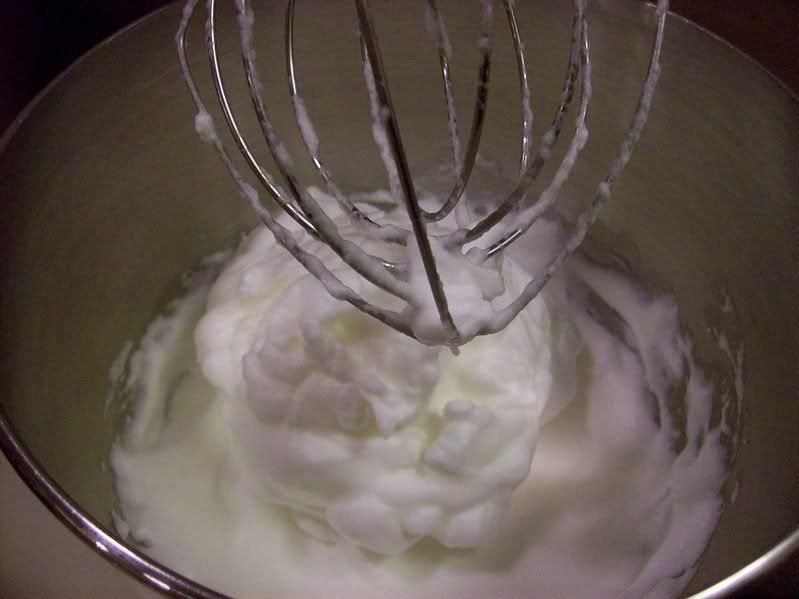 This way, the egg whites didn't sit at all, they were added to the waiting butter/sugar/flour/milk mixture. This worked well.
I baked it in 2 layers, it took longer than the 30 min the recipe suggested, but that was fine. I then made the cream cheese frosting (using neufchatel cheese instead of full-fat cream cheese- we're all on varying degrees of diets- which was extremely thin, so to compensate and try to get a thicker frosting, I added far more sugar than the recipe called for, although I think even with the full-fat version, 1.25cups is not enough sugar), but didn't frost the cake til Sunday afternoon.
I also recently acquired a gorgeous cake plate (Simon Pearce's Hartland cake stand), so I brought that with me.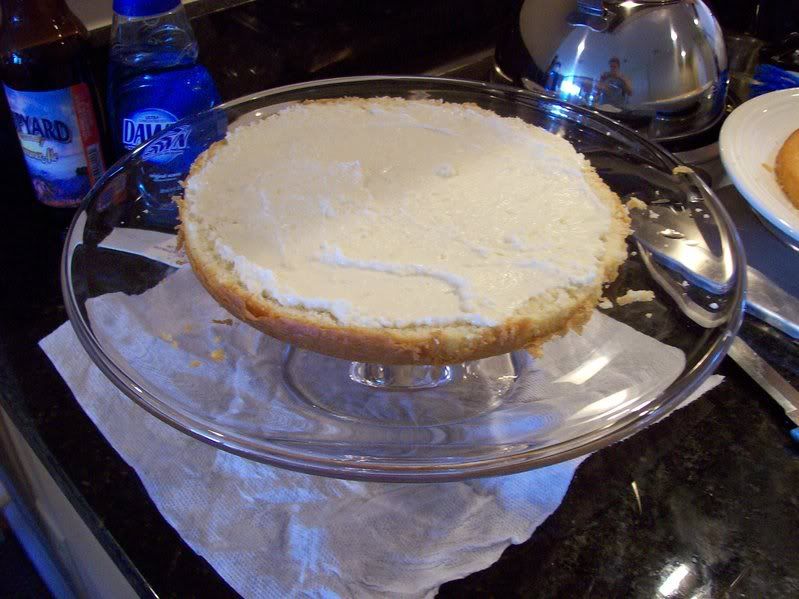 The cake was baked in two layers, so first I cut each layer into two. I put one layer on the cake plate, and frosted it, then added blackberry preserves.
I repeated with the next two layers, and the last layer just got frosting.
I should have put some strips of parchment down on the cake plate to avoid making a mess, but I didn't have any, so I was just very careful- you can see I did a decent job of that. To finish, I patted on some sliced almonds. Yum!