Ah, friends, the 2nd-to-last CSA share. :(
Now I'm even more sorry not to be a part of the fall CSA, because I'm really loving the produce of October.
Excitement at the bottom of the bag:
a pumpkin!!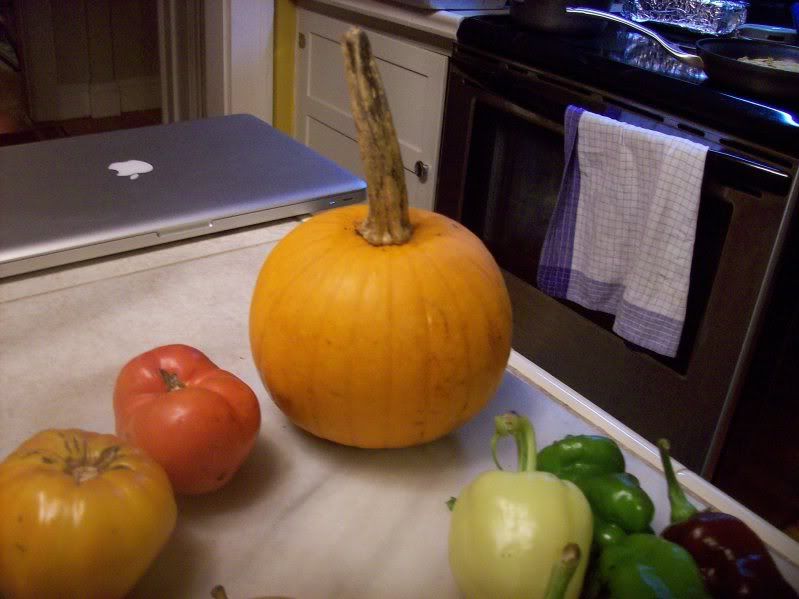 And it was a Pansy-sized pumpkin.
We also got:
1lb of onions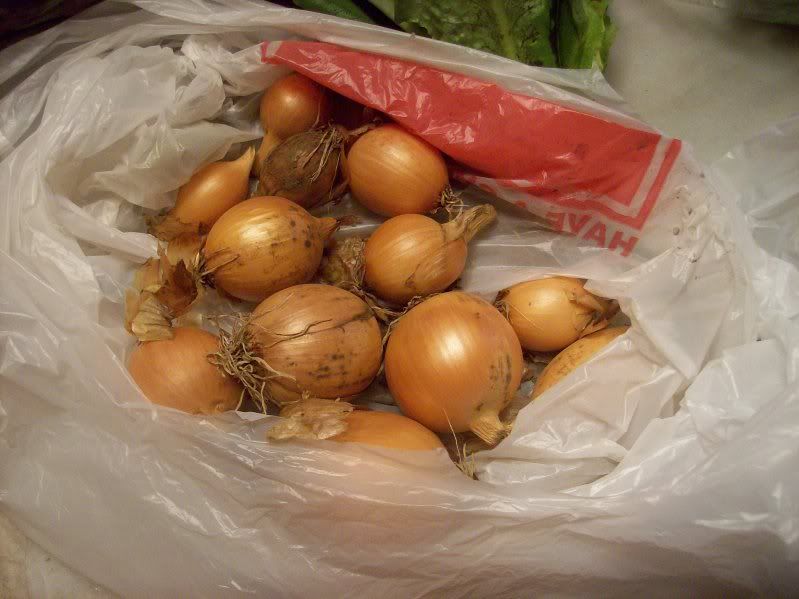 cilantro, parsley, 4 pears, assorted (super fragrant) peppers, 3 tomatoes,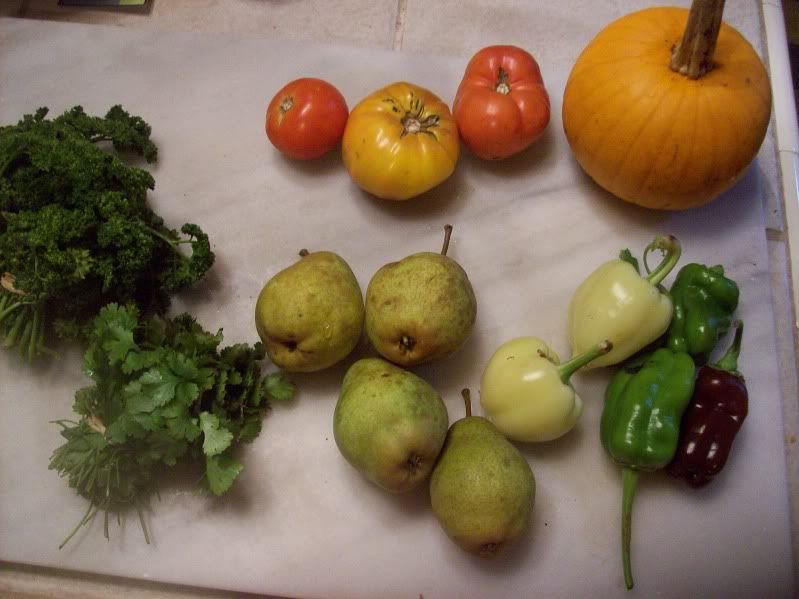 a huge bag of spinach (which will probably be 1 serving of sauteed spinach, oh well), red leaf lettuce, romaine lettuce, and beets.
So far we've used 3 onions, a tomato and some lettuce for tacos. I'll probably boil and puree the beets, and saute the spinach. The pumpkin, as well as all the squash from previous weeks, are hanging out to serve as a centerpiece for our Halloween party. I'll cook them after that (unless I don't have enough canned pumpkin for all the pumpkin dishes, but I found 2 more 15oz cans in the pantry, so I should have enough).