Oh no, it's almost the end! super sad face.
This week we received:
2 leeks, a bunch of very fragrant celery, 4 pears, a delicata squash, 2 heads of romaine lettuce,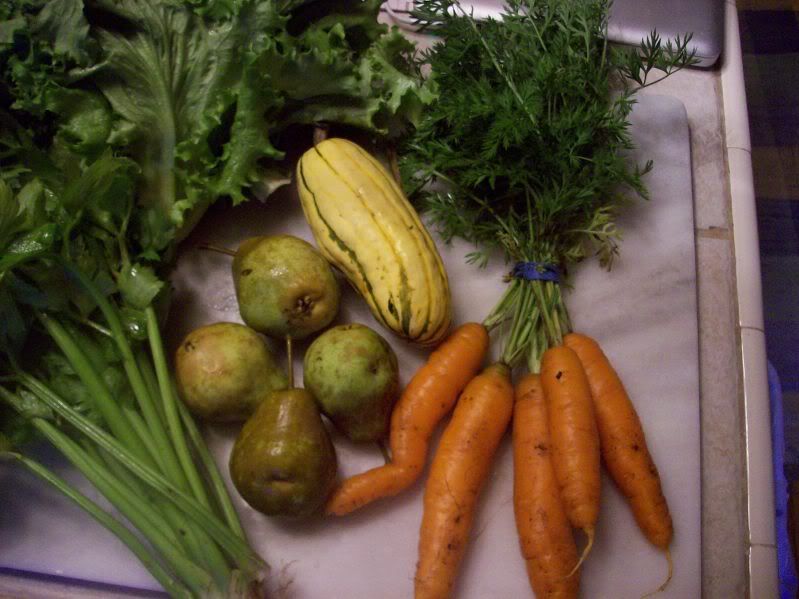 a bunch of big carrots,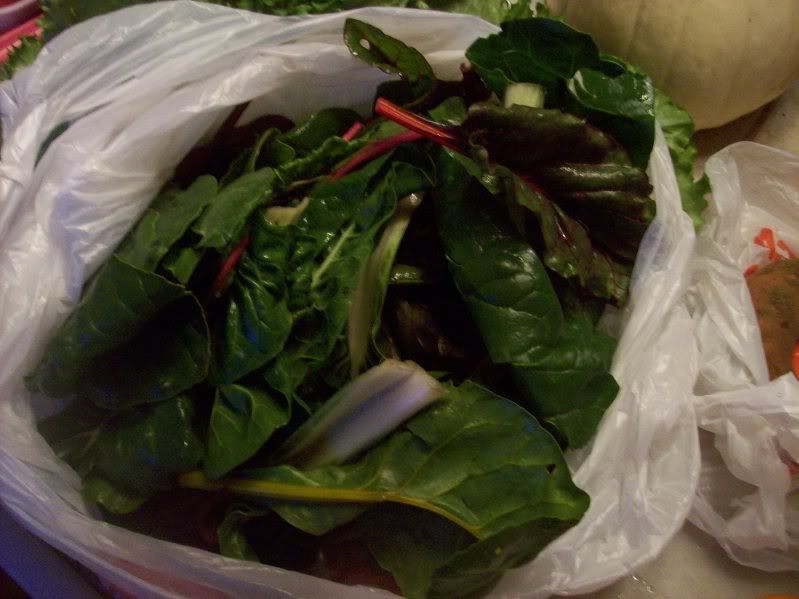 a big bag of chard,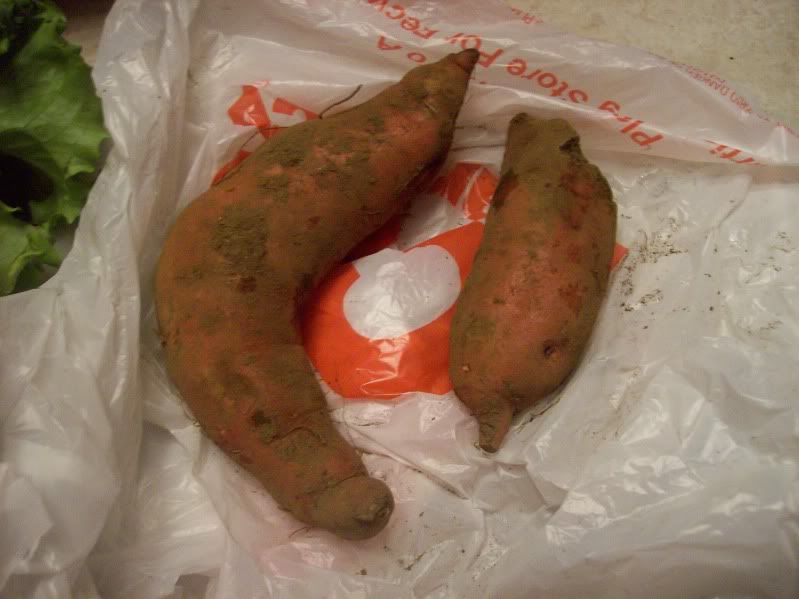 2 sweet potatoes,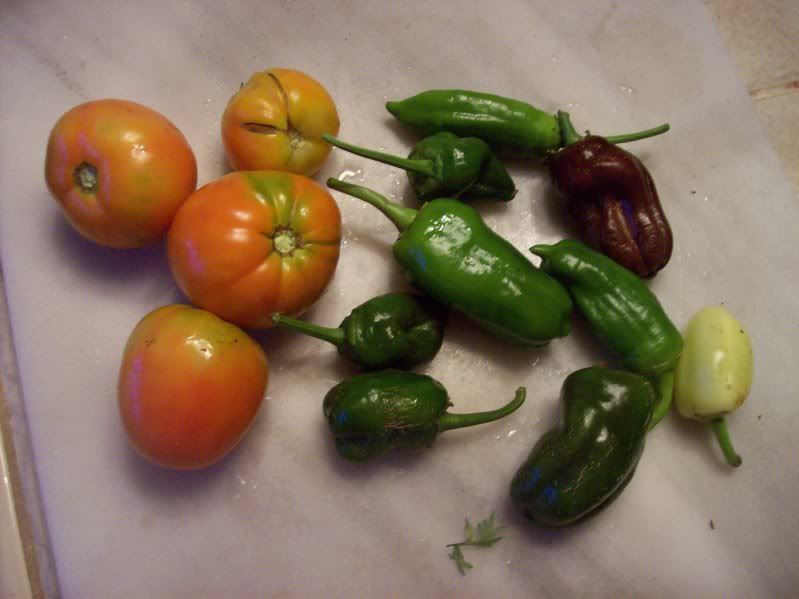 about 1lb of tomatoes and a whole mess of assorted peppers.
I waited several days for the tomatoes to ripen, and I made this fantastic tomato salad.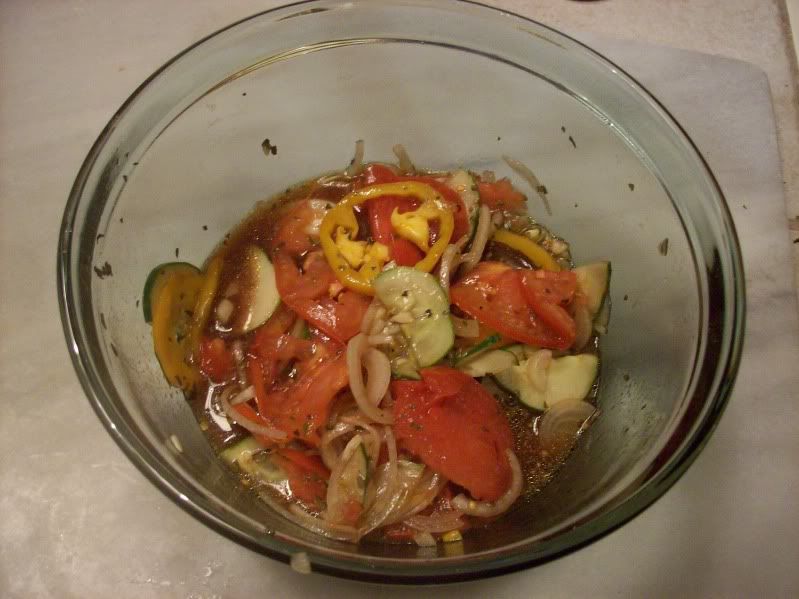 The recipe is the one used at the Biergarten in the Germany pavilion in Epcot Center, which we had when we were in Disney World last month. While we were at the restaurant, one of the women at our table (family style dining, we sat with 2 other couples) asked for the recipe for their apple streudel. The waiter brought it for her, and copies for everyone, and that made me wonder if a google search would yield any Disney recipes. And boy oh boy, did it!
Disney Recipes
I'm in love.
The first recipe I made (as yet, the only recipe, but that'll change) was the tomato salad.
Here's my reduced version. The original makes a restaurant buffet portion.
Tomato Salad,
adapted from
Disney's Biergarten Tomato Salad
2.5lbs tomatoes, thinly sliced or cut into wedges, as preferred
1 medium onion (white or red), thinly sliced (by hand or on a mandolin)
3-4 cloves garlic, minced
3T white vinegar
1T balsamic vinegar
1T olive oil
1/4-1/1t salt (depending on how salty you like it, I liked 1/2t)
a few grinds of black pepper
1T fresh or 1.5t dried basil
(optional: 1/2 cucumber, thinly sliced into rounds or half rounds)
Mix everything together. Enjoy!