Week 14 was kind of a big week, CSA-wise.
We got a
big
bunch of basil, and some curly parsley.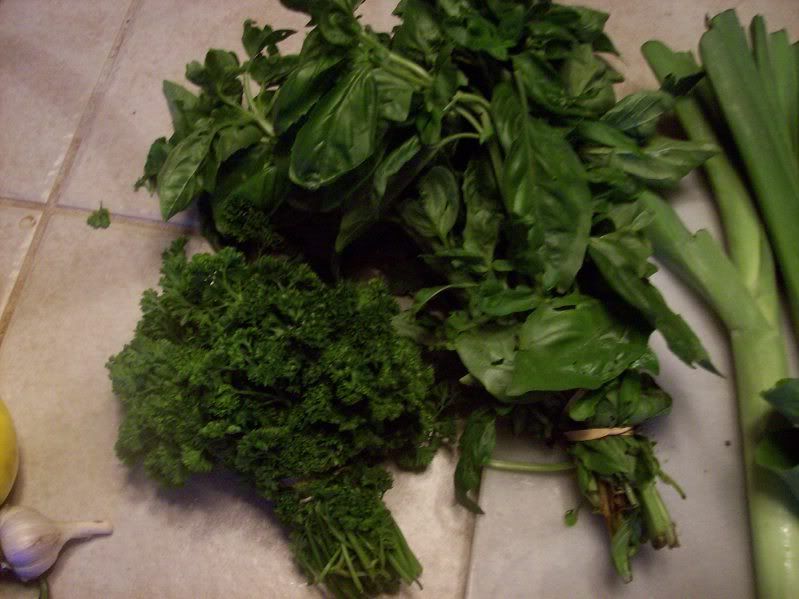 We got this, which made me say, "why did we get Queen Anne's Lace?" Ha, no, it's dill.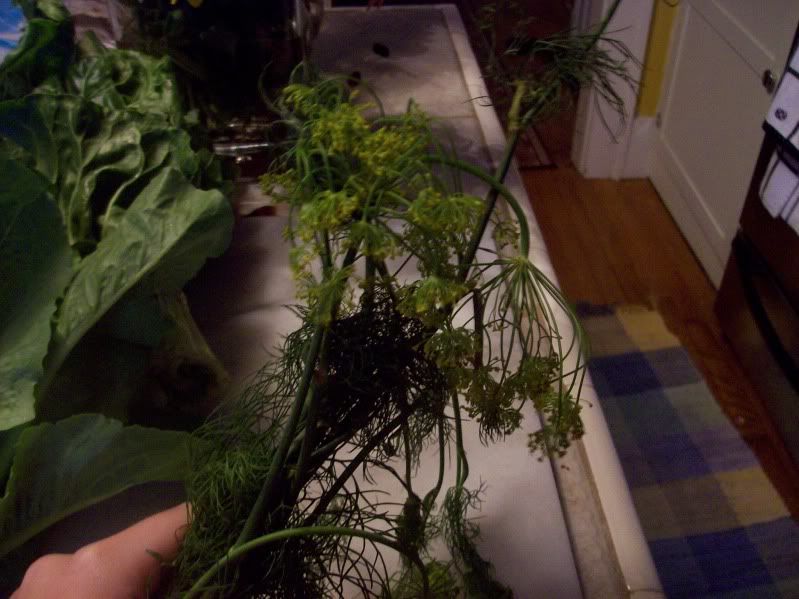 Some great flowers
3 pears, a yellow squash, a green bell pepper, another little black hot pepper, and garlic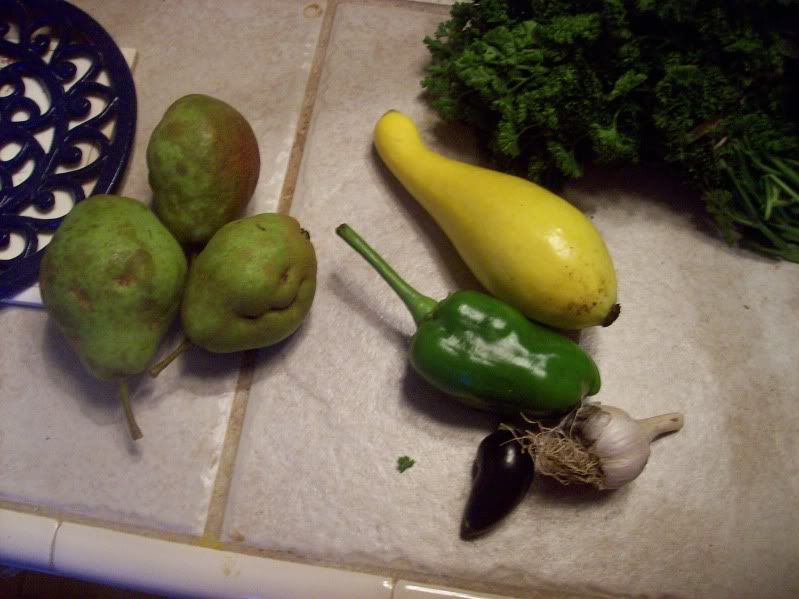 2 leeks, some chard and some romaine-like lettuce.
4
lbs of great-looking tomatoes!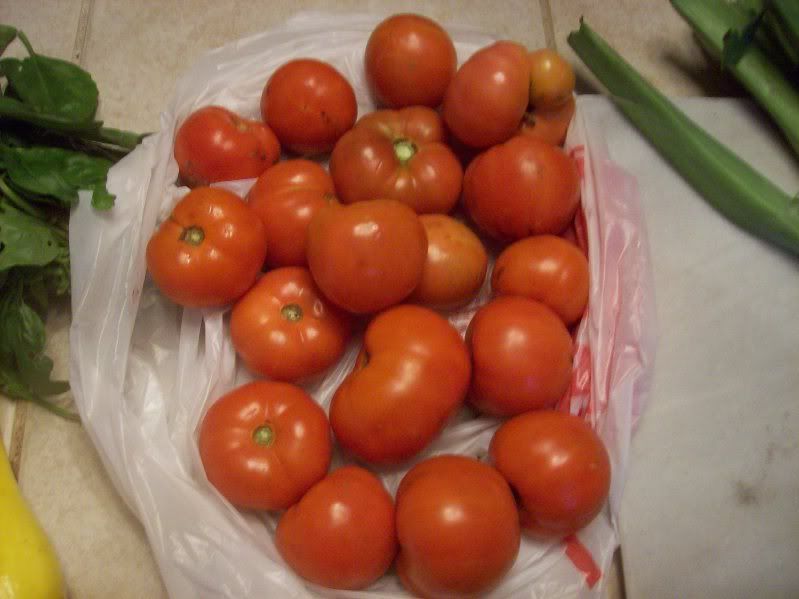 and some salad greens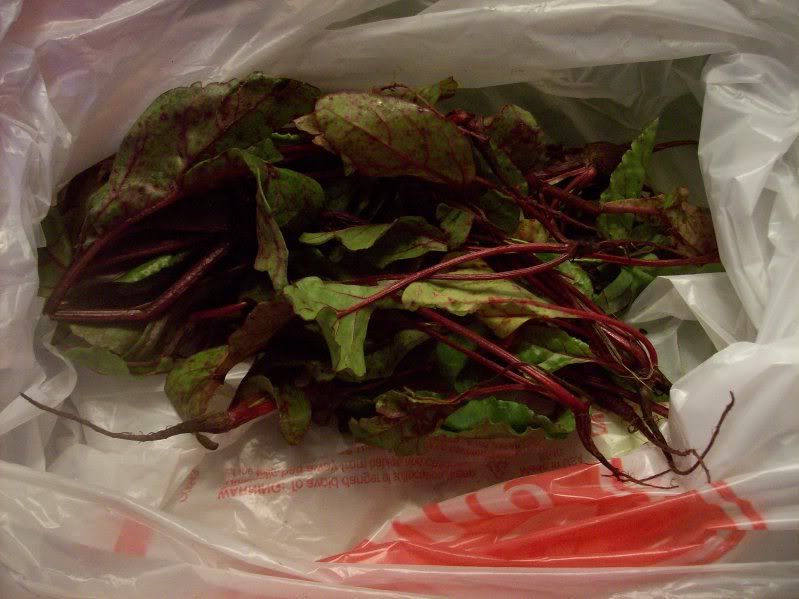 So, what did I do with it all?
The basil was used in 3 ways, which I hope to tell you about this week. Oven-dried tomatoes, delicious basil Sally Lunn buns, and basil ice cream. I froze the parsley and dill for later.
The lettuce and greens turned into salad. The leeks, squash, peppers, pears and garlic are waiting, but I think the pears will turn into an apple pear pie or crisp.
The tomatoes were combined with 2.5lbs of tomatoes from my cousin's garden and some became oven-dried tomatoes, some went into a pork posole (which is simmering on the stove right now) and the rest became this really tasty tomato soup, half of which we froze, and half of which never even made it to the freezer, since my husband, unbeknownst to me, really likes tomato soup. I totally thought this was my soup, but I'll just have to make more!
Roasted Tomato Soup
adapted from
Cook Like a Champion
When I made this, half of the tomatoes were actually roasted using Molly Wizenberg's recipe, which is to halve the tomatoes, sprinkle with cumin and roast at 200F for 6 hours.
1.5lbs Molly Wizenberg-roasted tomatoes, see above
1.5lbs fresh tomatoes, halved
6 cloves garlic, peeled
1 medium onion, quartered
olive oil
salt and pepper for seasoning
4 cups (1 quart) chicken stock (I used 2 cups homemade chicken stock and 2 cups water)
2 bay leaves
pinch of chipotle pepper flakes
1/4 cup basil leaves, chopped
1/2 cup fat free 1/2&1/2
Roast the fresh tomatoes: place skin side down on a foil-lined (easy clean-up), sprayed cookie sheet, arrange onions and garlic among tomatoes. Drizzle all with olive oil, season with salt and pepper. Roast at 450F for 30 minutes. Remove from oven, transfer to a large pot and add stock, bay leaves and pepper flakes (I added the Molly Wizenberg tomatoes here).
Bring to a boil, reduce to a simmer and simmer for about 20 minutes. Add basil leaves and cool. Remove bay leaves and puree soup in a blender. Return to the pot and heat through.
If serving now, stir in 1/2&1/2. (I let the soup cool in the fridge overnight and then planned to freeze the next day, but Clint got to it first.) I added a splash of 1/2&1/2 when heating up each serving to eat.
I've made things with roasted tomatoes before, and the roasted flavor can sometimes really overpower the rest of the dish. That doesn't happen with this soup. It's fresh-tasting but has a little extra zing from the roasted tomatoes. This soup is great garnished with some garlic croutons, or eaten with a slice of toasted rye bread.