It's round 2 of What's Baking! November's theme is Thanksgiving Baking. I hosted this month, so in a few days I'll post the round up of everyone's entries.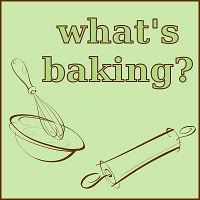 While I did a lot of normal baking for Thanksgiving (all the pies in the last entry), I also baked some bread. It's a good, simple, hardy bread that's rather delicious. I plan to make this often, it'll be a good sandwich and toasting bread. I originally planned to serve it at Thanksgiving dinner, but since we had so much food then, I saved it for our second Thanksgiving dinner.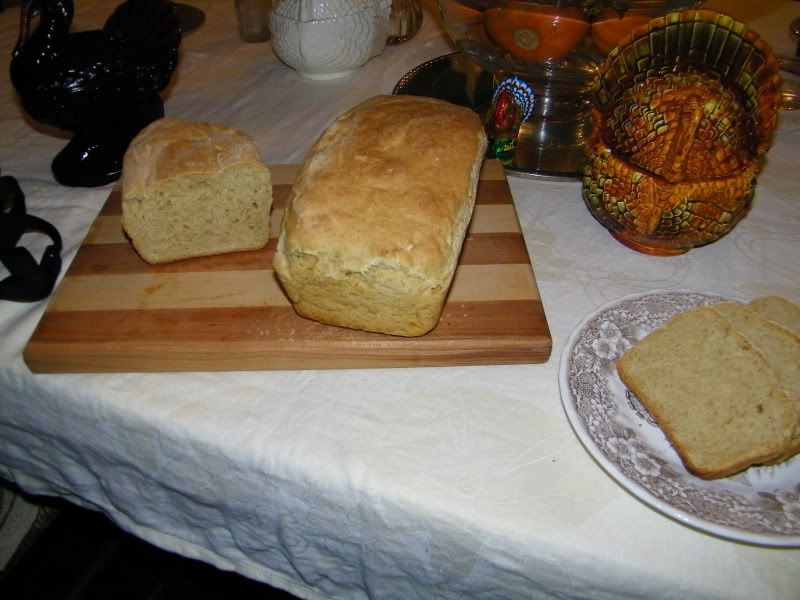 Pilgrim Bread
,
from
The Local Cook
Whisk together the cornmeal, brown sugar and salt. Whisk in the water, then the oil, and set aside to cool (this takes a while- you want it to be warm, but not hot- less than 100F). Stir in the yeast, and let the yeast wake up and get frothy, about 10 minutes (or 30, whatever). Stir in the WW and rye flours, and then stir in the AP flour, one cup at a time. Knead for a few minutes, until the dough is elastic and springs back when you poke your finger in. Cover with a towel or plastic wrap and set in a warm place to rise until double (it only took an hour, but I left it for 3 hours). Punch down the dough and form into 2 loaves, set in greased loaf pans, and let rise another hour. Bake for 45 min at 375F.
I highly recommend this recipe.