I'd heard of it, but never really paid any attention to it until Clint and I were watching an episode of Martha, where she has an allergen-free cookbook author cooking with her. This allergen-free cook caught Clint's attention when she started talking about egg substitutes (since Clint is so anti-egg, he says because of the cholesterol content, but he's been anti-egg since before he knew
his cholesterol was high).
1T flax seed meal + 3T water= 1 egg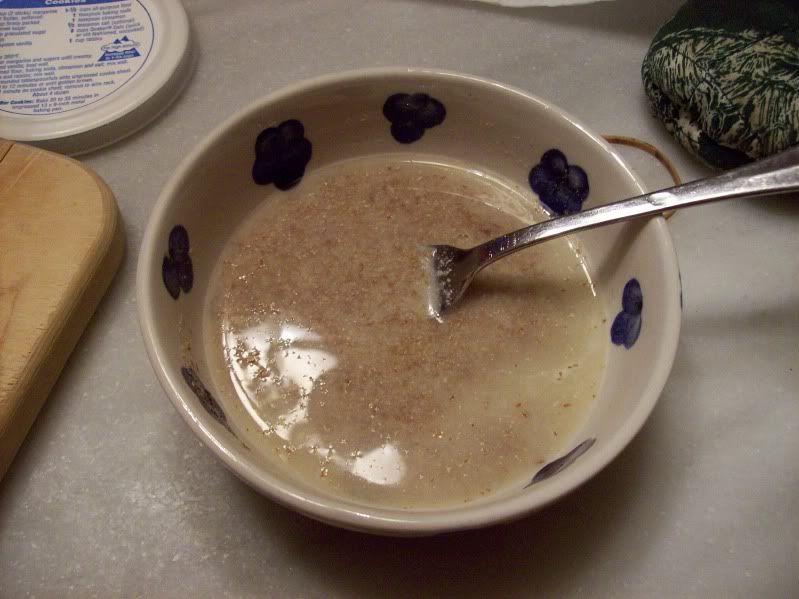 And not only does this get rid of 1 egg, it adds a new source of omega-3 fatty acids and fiber. Even better, the taste test on the show selected the flax seed meal cookies as the better cookie.
I didn't really have a recipe to go by, but I thought oatmeal would be a good pairing for flax seed meal, while I learned my way around this new seed masquerading as a grain. (note: I had trouble finding flax seed meal at the normal processed-food-specialty grocery stores (Shaws, Big Y, Stop and Shop) but Whole Foods carries like 5 different kinds/brands.)
Flax seed meal oatmeal cranberry chocolate chip cookies
using the Quaker Oats oatmeal raisin cookie as a guide.
1 stick unsalted butter
1/2cup canola oil
3/4 cup brown sugar
3/4 cup turbinado sugar*
1t vanilla
2T flax seed meal, mixed with 6T warm water
1cup whole wheat flour
1/2 cup + 2T all purpose flour
1t baking soda
1/4t salt
1/2t allspice (just for fun)
3 cups oats
3/4cup chocolate chips
1.25cups dried cranberries or raisins
Cream together butter and oil (I'd planned to use 6T oil instead of 8T, but I had exactly 8T left, so I decided to just use up the bottle), add sugars and beat for 2-3 min.
Beat in flax seed meal/water and vanilla.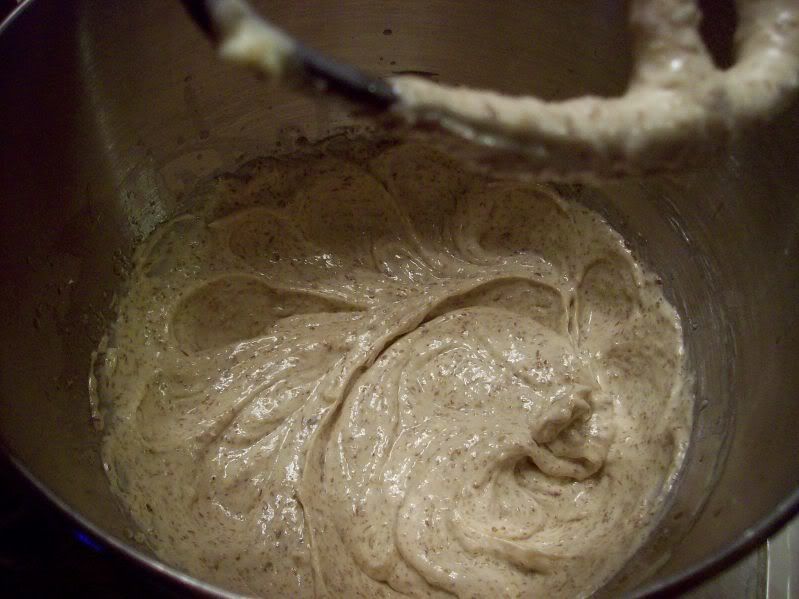 Sift together flours, soda, salt, allspice, and stir in to the wet mixture in 2 batches.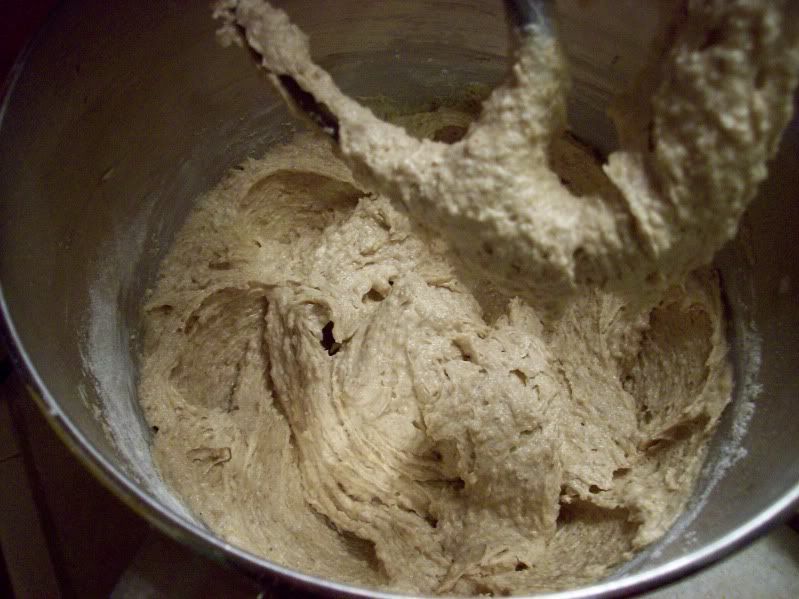 Stir in chocolate chips and cranberries/raisins.
Drop heaping tablespoons of dough on a cookie sheet, bake at 375F for 14 min. Makes 4-5 dozen cookies.
The one thing I like about these cookies (aside from not being scolded for snacking on the raw dough) is that they have a real depth of flavor that the regular recipe doesn't have. The regular recipe is sweet, a little vanilla-y, and has great texture, but these have this earthiness that I really love. I'm not sure if it's the whole wheat flour or the flax seed meal, but it's good. You can expect more use of flax seed meal here.
And they're still delicious the next day- nice and soft, and just as flavorful.
*Note: if you use white sugar instead of turbinado (which is fine), use 1cup brown sugar, 1/2cup white sugar.