Last weekend I was in CT, staying with my parents. Near my parents' house is a relatively new Whole Foods. We don't have WF near us (closest one is a 45 min drive), so when Sunday turned out to be cloudy and fairly dismal, and I was exhausted from the day before, I suggested we go take a trip to Whole Foods. Mom came with me.
Ok so sometimes, I like to go to grocery stores and just look around. I think it's useful when you get to a new place, to take some time to familiarize yourself with your new store, so that when you have 5 minutes to run in for 3 items, you actually know where those items are. But aside from learning the organization of a store, I just like to see what there is. Window shop, if you will. A coworker declared that I'm weird for doing this in a grocery store, and maybe she's right. But Whole Foods can offer me things I can't get at the local Big Y, which seems to specialize in high quality every-day produce (for example, they do not carry beets. Just forget it) and has every kind of potato chip and processed snack food you can possibly imagine. So browsing around Whole Foods had a lot of potential as a really enjoyable pastime.
So in my trip to Whole Foods, I purchased a few types of produce Big Y doesn't have (leeks, golden beets, red beets) and some unusual cheeses (an Irish stout cheddar, and some french cheese I can't even remember the name of). And even more exciting that simply being able to buy beets: my beets had greens still attached! I recently learned from Alton Brown that beet greens are tasty (I'm sure if I grew up in the south, where they eat kale and collard greens often, I'd know that, but the only kind of green I know goes in a salad).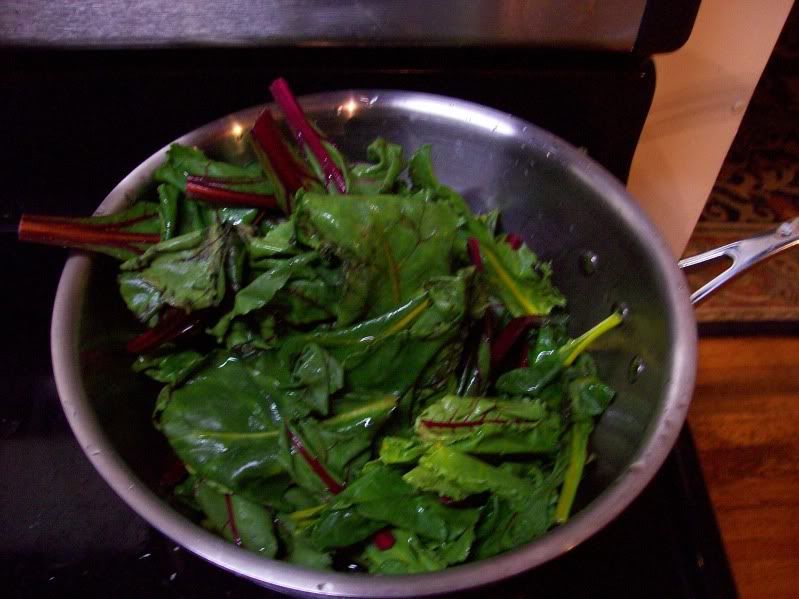 Thanks to Whole Foods, I give you
Beet Green and Spinach Sweet Potato Gratin, courtesy of
Smitten Kitchen
.
Her recipe calls for swiss chard, but I have the understanding that most greens are interchangeable. So I used 10oz of beet greens (from 2 bunches of 3 beets each) and 1lb of spinach.
The recipe's pretty easy, if a little time-consuming (but oh so worth the effort).
Saute 1 chopped onion in a large pot with 1T butter, over medium-low heat, until the onion is translucent. Add handfuls of greens and cook over medium heat.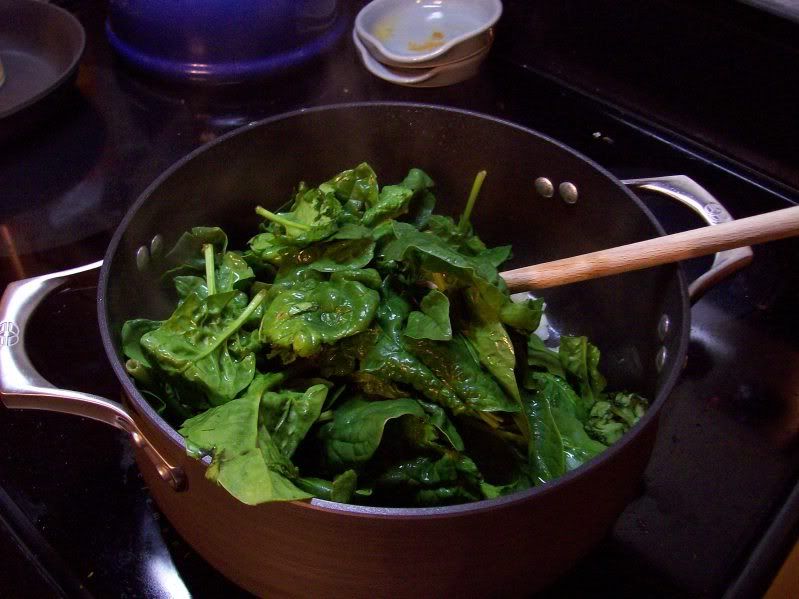 Add more handfuls as the greens wilt down, and you can fit more in.
Season with salt and pepper, and sprinkle in 1/2t nutmeg. Cook for about 5 minutes, then remove from heat, transfer the greens to a colander, and press to drain out the water. Set aside to drain.
Combine 2 cloves minced garlic and 1 cup of whole milk or cream (I used 2T whipping cream and the rest 1% milk, to equal 1cup) in a saucepan, and bring the milk to a simmer, cook 2 minutes and then turn heat to very low to keep warm. Season with a little salt and pepper.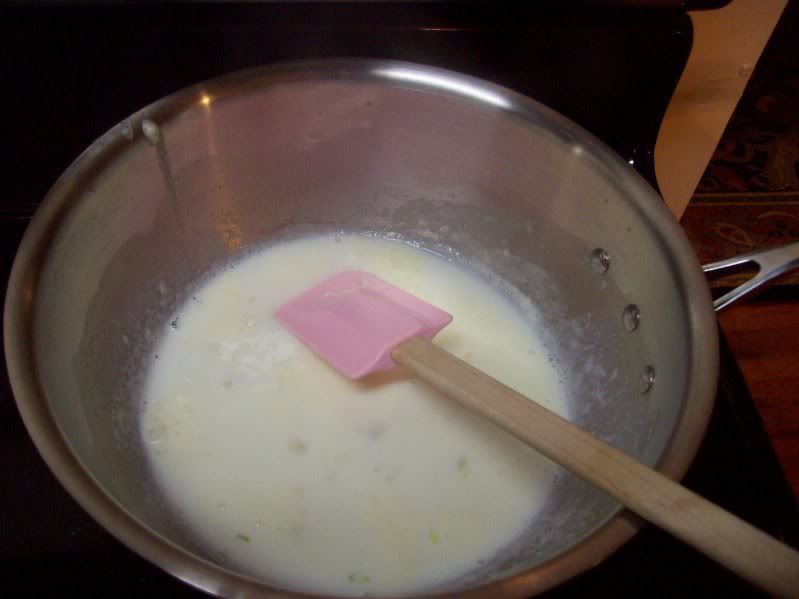 In a small saucepan, melt 1T butter, and then whisk in 1T flour (this is a roux).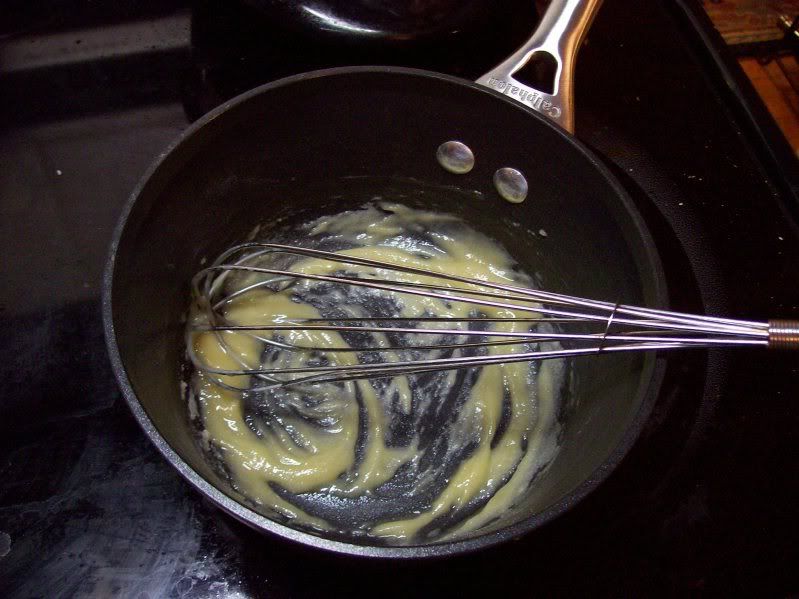 Cook for 2 min, whisking constantly, then slowly add the milk mixture. Cook 2 min more, whisking frequently, until thick. This is a bechamel sauce. Remove from heat.
Slice 1lb of sweet potato (I used 1 huge one, just slightly over 1lb) into 1/8inch thick slices. (ok honestly, I looked at this and thought, ?!???! That's pretty thin! Then I remembered my husband owns a mandoline, a gadget I complain about almost daily, because it jams the drawer where we keep it, and with this ridiculously sharp blade, I'm kind of terrified of unjamming it and slicing my hand off in the process. But I used it, and no longer hate it.)
So use a mandoline (or the chopping blade in your food processor) to slice the sweet potato.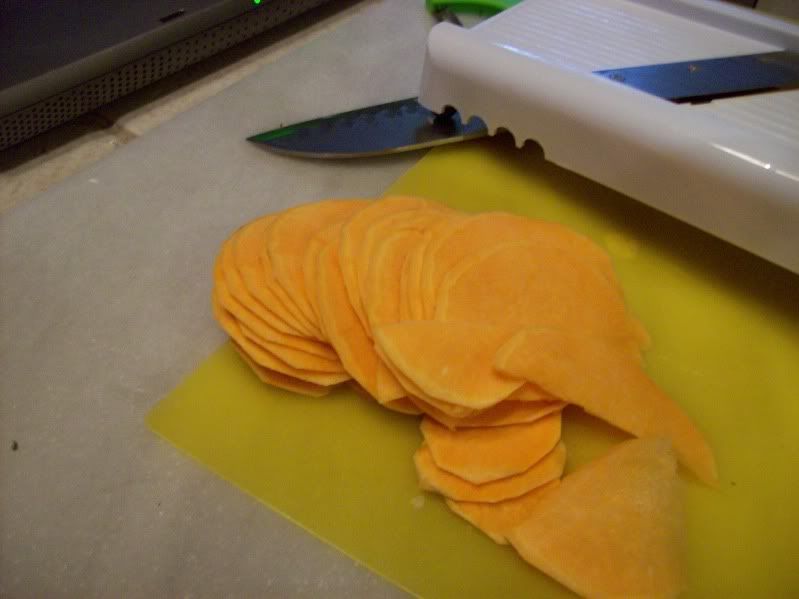 You'll also need 2t thyme (I used dried) and 1cup grated cheese (gruyere is preferable, I used a mix of gruyere, asiago and sharp cheddar)
Then assemble.
Spray an 8x8in pan. Place a layer of overlapping sweet potato slices in the bottom (about half of them),
then spread half the greens over that.
Sprinkle 1t thyme over, then 1/3 cup of cheese. Spread half the bechamel sauce (I forgot this, and ended up with all the bechamel sauce on the very top- I always do this with layered dishes, but it still came out fine). Then repeat: sweet potatoes, greens, thyme, cheese, bechamel. End with the remaining cheese.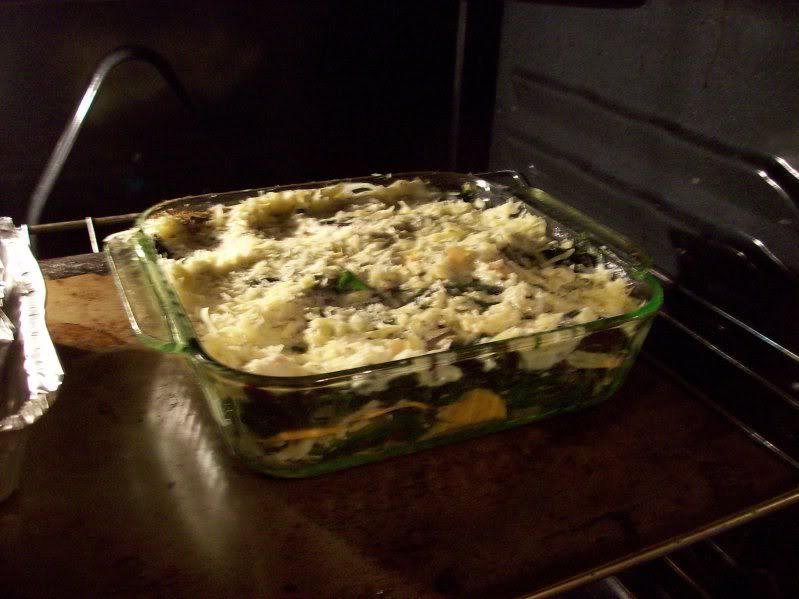 Bake at 400F for 1hour.
SK complained that her gratin was a little wet, but so was mine. I guess we're not draining the greens well enough- but really, it's still delicious.
And just because they're so pretty, here are the beets that were attached to the greens.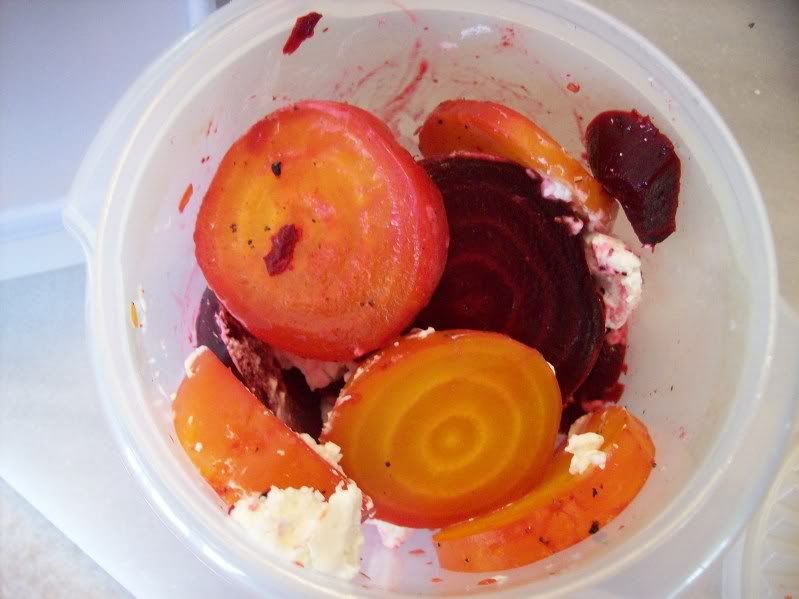 I roasted them (washed, stems cut off, but
not
peeled,) wrapped up in tin foil with a little olive oil, salt and pepper, at 400oF for about 1.5 hrs. I peeled them when they were cool enough to touch (you just hold a beet in your hand and rub, and the skin comes off easily), sliced them, seasoned with salt and pepper and threw in some crumbled chevre. This was my lunch today, hence the tupperware and not a nice plate.