Last year I was super gung-ho on Valentine's Day decorations. I was in a better place a year ago, however: February 14th (aside from being the day my dear friend's son was born) was my last day at my horrible, terrible, no-good job. I was SO relieved to get out of there. I had many leads for new jobs, and I felt great. Valentine's Day was a wonderful day, and I was so inspired to decorate for it.
This year, Valentine's Day is the 1 year anniversary of my last day of a job. I'm still unemployed, and to say it's depressing is a huge understatement. But all the same, decorating for Valentine's Day is a jolly thing, so I'm trying to force myself into it. Because honestly, cute things cheer me up. Why do you think I wear Lilly every day?
Last year I made (and pinned on pinterest) these great little
hearts
. They're quick and easy and adorable. Today I'm thinking I'll make some with Lilly's White Zin wrapping paper and hang them from our dining room chandelier.
I also sewed some
felt heart pillows
, although honestly, I only finished one, the second still needs to be sewn together. And I feel silly for placing the "LOVE" on the right side so it curves backwards... I assure you, the first one I made, I did it properly.
But this year... I'm still looking for more inspiration. I have a
Valentine's scarf
in my etsy shop (don't worry, I made one for myself, too!)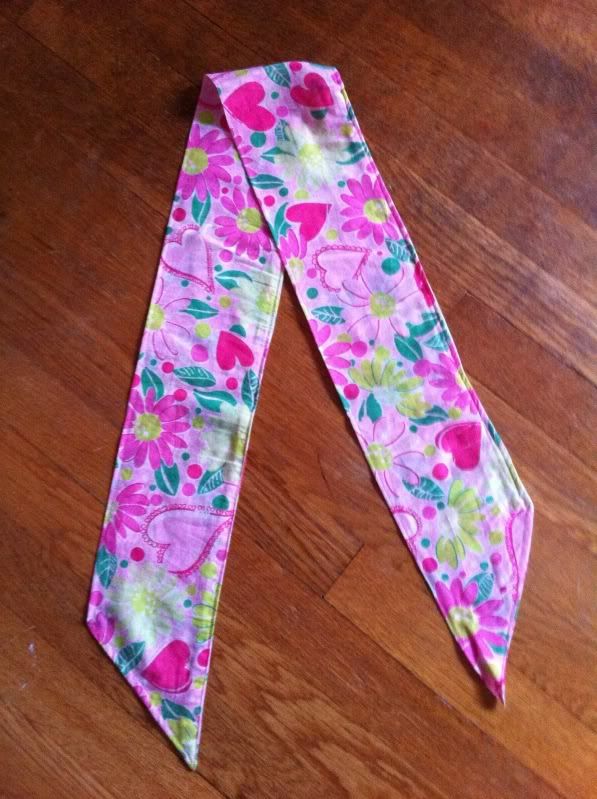 And I recently saw these
adorable
Valentine's Day gift tags
from Preppy Paper Designs' etsy shop. Oh... and the best part? You can a pair of her notepads in Lindsey's blogoversary giveaway on
Keep It Classy Alabama
! Go, enter! Good luck!