And the most exciting!
No, it's not the last shopping day before Christmas, it's the annual Lilly online end-of-summer sale!

Along with thousands of other Lilly fans across the country (continent? world?), I am (im)patiently waiting for the sale to open. It's a bit chilly today, so I threw on the fleece I bought in last year's sale- as a kind of good luck charm, you might
say.
Signature shops opened their sales at midnight last night, and I browsed all of them! I bought an orange crush Char top from The Pink Pelican, I already have two, so couldn't pass up another at half price, especially when it was only left in my size!
******
Oh my! I went to check lillypulitzer.com and the sale was live. In 10 minutes I found, digitally grabbed and bought:
A Finn in Navy, $188 down to $64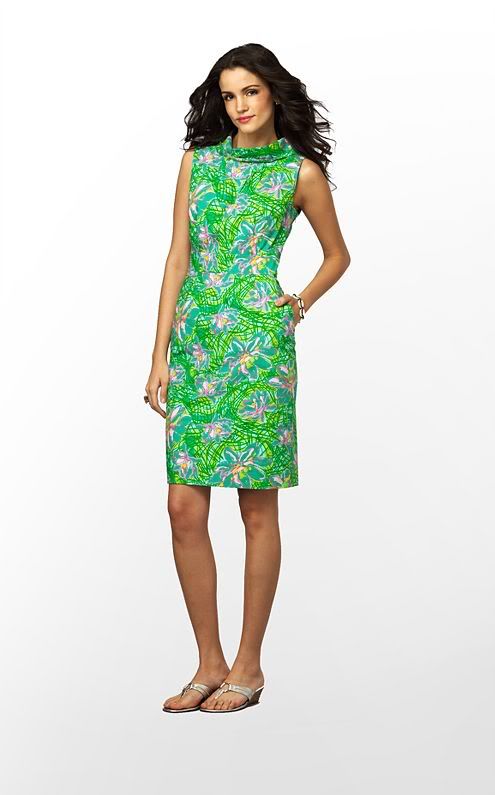 A Lulu, originally $198, down to $49!
A Murfee, originally $98 down to $34!
And a tablecloth for $49!- I didn't even know they made tablecloths!!

Fastest money I ever spent...
None of these items were on my wish list, but I never dreamed that particular Lulu or a Finn would show up at all, and the Murfees started at $34. So this is very exciting! Now back to my normal day...
UPDATE!!
I went back for another round. Well, actually, 2 more rounds, but one is full of presents so I won't share it yet.
Someone on relilly mentioned the incredible steal of the Jillie, which I'd overlooked. A huge bargain?! Must go back!
Don't laugh, but I got this as a potential maternity dress. Hey, for that price?! I really do think the only way this'll look good is if I'm actually pregnant.
Other great buys I ended up skipping included: