Week 9 of our CSA had a lot of greens.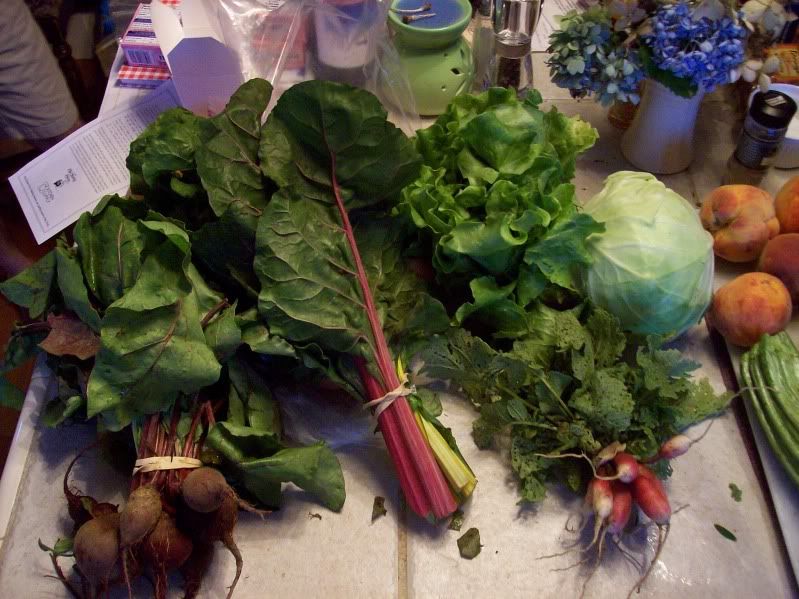 Beets, rainbow chard, radishes, lettuce, cabbage,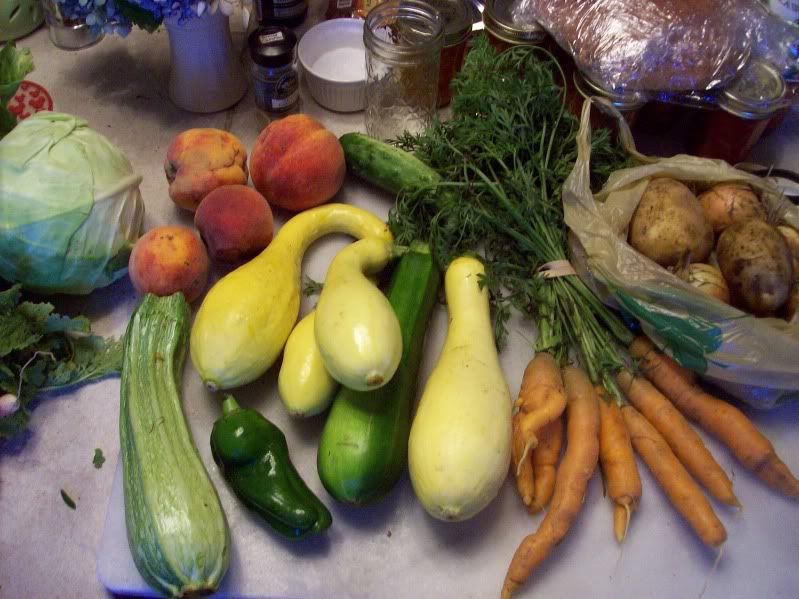 4 peaches, assorted squash, a cucumber, a mystery pepper, carrots, potatoes, onions,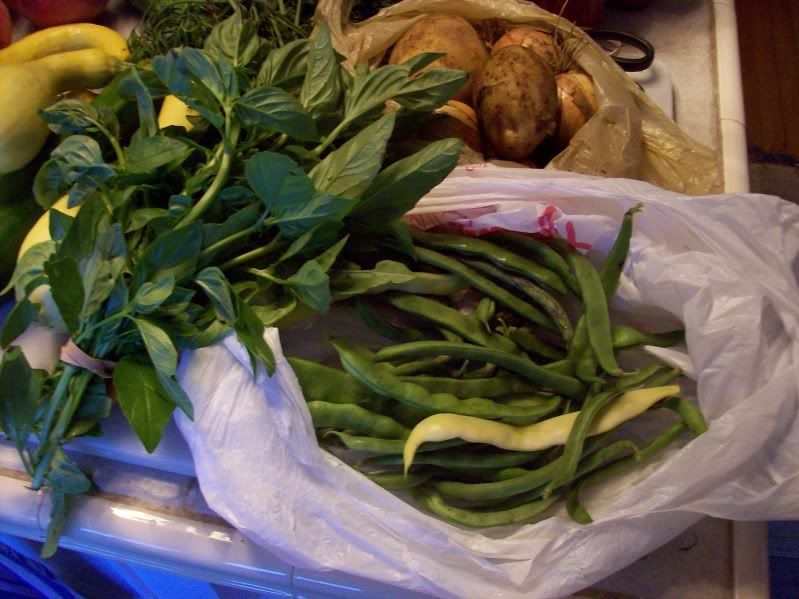 basil, and beans.
And flowers (but the tall purplish spike things are actually from CSA #8, they kept very well).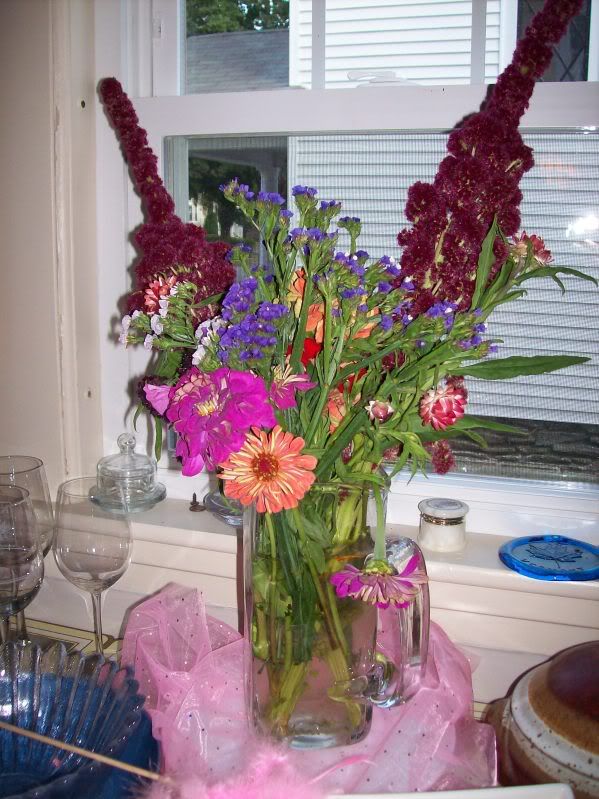 What did I do with it all?
I made
grilled cabbage
, I
pickled
half of the squashes and some of the onions, I froze the basil to save for tomato basil garlic sauce, I turned the peaches into peach-chili jam, I put the potatoes in the basement for my potato-eating husband to use, and I turned the cucumber and lettuce into a salad.
What's left has some plans: the beans will be pickled with dill, the carrots will be pickled, the radishes will be grilled, the chard will become swiss chard pesto, and the radish greens and beet greens will be cooked down and frozen for some winter greens fun. I'm considering pickling the beets, but since I don't actually
like
pickled beets, I'm not sure this is the best use for them. I do, however, know a handful of people who love pickled beets. So. My mom also gave me some beets, so I currently have about 4 bunches of beets. (anyone know how long beets will last? I know the greens won't keep well).
I'm sorry about the lack of recipes/photos of recipes in this post. I hope the direct-to-recipe links are satisfactory. But! I have some blog-affecting news:
I have bought a new computer!
I don't have it yet, it's still on its way. But since the last time I tried to upload photos on my current 5.5 year old laptop, it took 40 minutes to upload just 6 photos, I decided I'm waiting to upload, especially since my new Macbook Pro will have its own SD card slot (you know what that means- I'll never be able to find my USB camera cord again...).
Hopefully I can make a smooth transition from old to new laptop, because I also have 33 lbs of fruit to tell you about. But that brings me to another bit of news:
I'm participating in the
MA Blogathon for Farmer's Market Week
! This will be next week, and I will have a week of blog posts (my goal is one post every day, August 22-28- maybe I can do it?) featuring local ingredients. This will mostly mean produce from our CSA and from the
Tougas Farm
, and maybe I'll make it over to a Farmer's Market at some point. You can find more information at
In Our Grandmother's Kitchens
.