One day (just like every other day), I had some down time at work, and decided to use those 10 minutes to put some thought into dinner. In the freezer we had..... chicken.
Chicken is boring. We're definitely an "other white meat" household- I have a zillion delicious pork recipes, but I shy away from chicken, the tasteless meat.
But, chicken was on sale, so we had a lot in the freezer. And I had to do something with it.
Therefore, Jamaican jerk-spiced chicken, stuffed with a lime-pineapple salsa thing. Rather easy!
Jerk spice rub:
2 tablespoons dried thyme
2 teaspoons ground allspice
1/2 to 1 teaspoon cayenne pepper
3 tablespoons sugar
Coarse salt and ground pepper
Combine spice rub ingredients in a small bowl (store in tupperware and save leftovers for later).
Pineapple stuffing:
1 20oz can pineapple chunks in juice, drained
2 tablespoons fresh lime juice
2 scallions, thinly sliced
Combine stuffing in a small bowl.
4 boneless, skinless chicken breast halves (6 to 8 ounces each)
Cut a deep pocket in each chicken breast. Season the outside with jerk spice rub,
and stuff with pineapple mixture.
Close pocket opening with toothpicks (soak toothpicks in water, 20-30 minutes if grilling).
Grill (on a proper grill or a grill pan) until chicken is cooked through. (Note: the grill pan doesn't work all that well if your chicken is fairly thick- if you don't have a real grill, broiling might be better)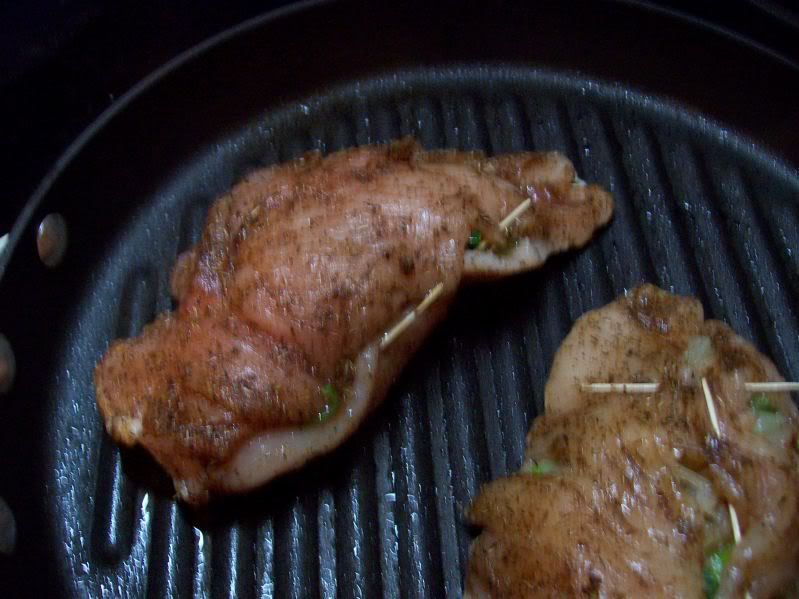 And.... eat!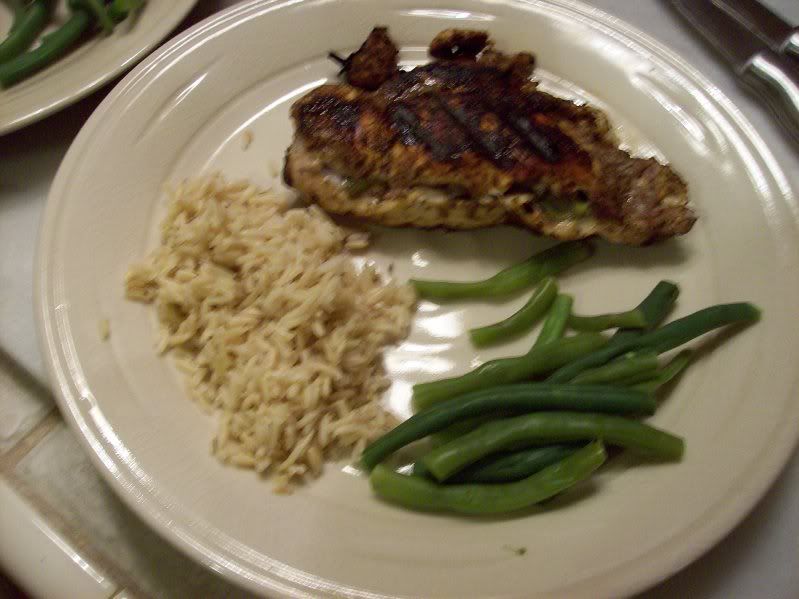 The jerk spice rub is flavorful but not overpowering, and the pineapple stuffing is fresh and light. This would be a good meal for a summer bbq.