Pickled grapes!
Now here's a dish that makes you go, huh? I love those foods.
This is yet another recipe from Orangette's book,
A Homemade Life
. I'm in awe of this book.
Recipe:
2lbs red (or black) seedless grapes, washed and the end attached to the stem trimmed off
2 cups white wine vinegar (I had to use 1.5 cups white wine vinegar and 1/2 cup plain white vinegar)
2 cups sugar
2t whole peppercorns
3t dark mustard seed
3 2inch cinnamon sticks
Combine vinegar, sugar and spices in a sauce pan, bring to a boil over medium heat, stirring often to dissolve the sugar.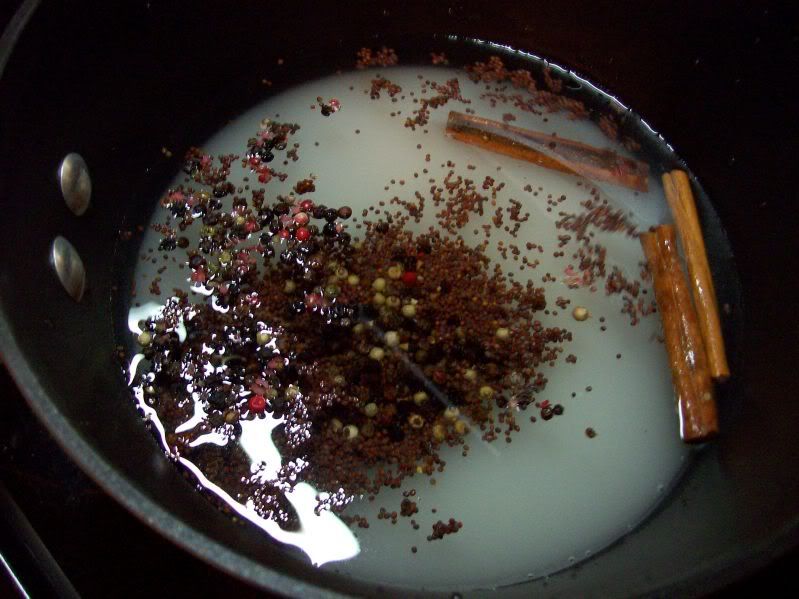 Place grapes in a large heat-proof boil,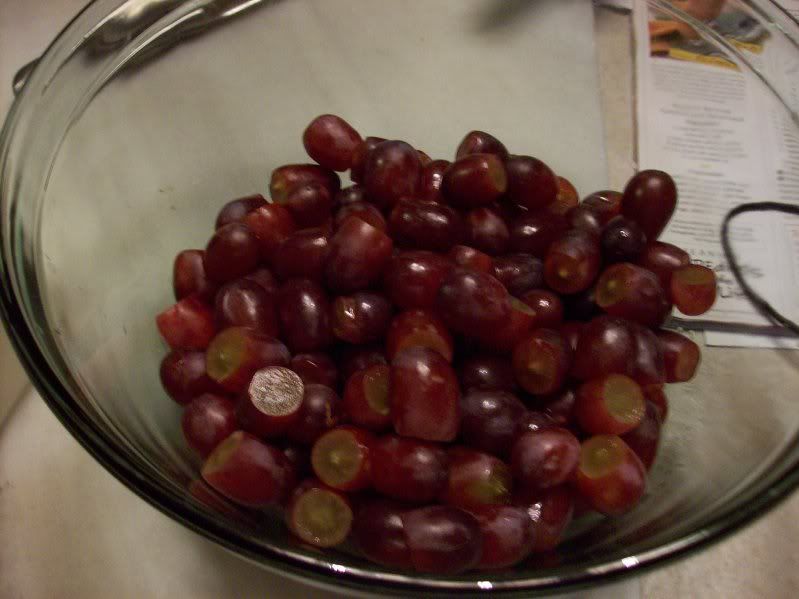 and pour the vinegar/sugar/spices mixture over.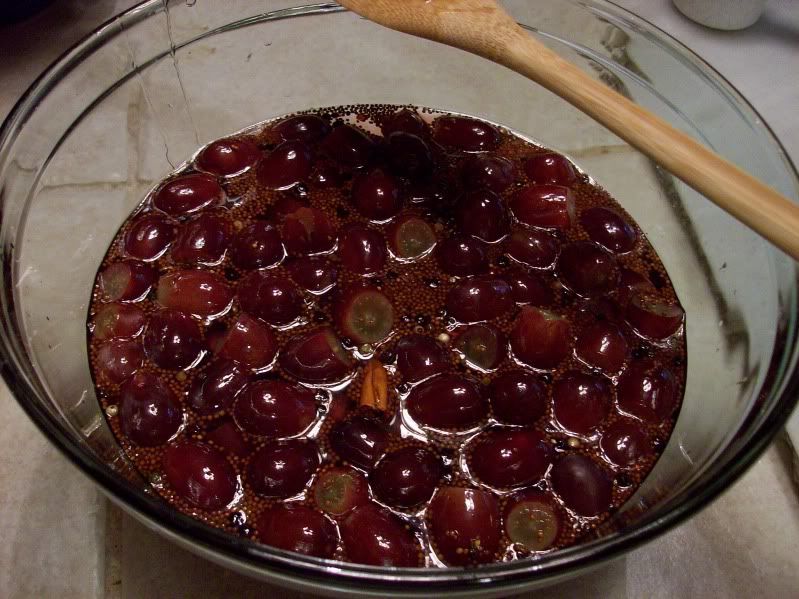 Let sit until cool. Wash an 8 cup mason jar (or 4 pint jars, whatever you have on hand) in hot, soapy water and rinse thoroughly. Transfer the grapes and liquid to jar(s), refrigerate. These should chill at least overnight, some people prefer them at different times. Mine went for 3 days in the fridge before serving, and were delicious. The grapes will wrinkle a bit over time, and the liquid turns a lovely fuschia color (and is quite sticky). Keep refrigerated, these aren't properly canned for sitting on a shelf somewhere.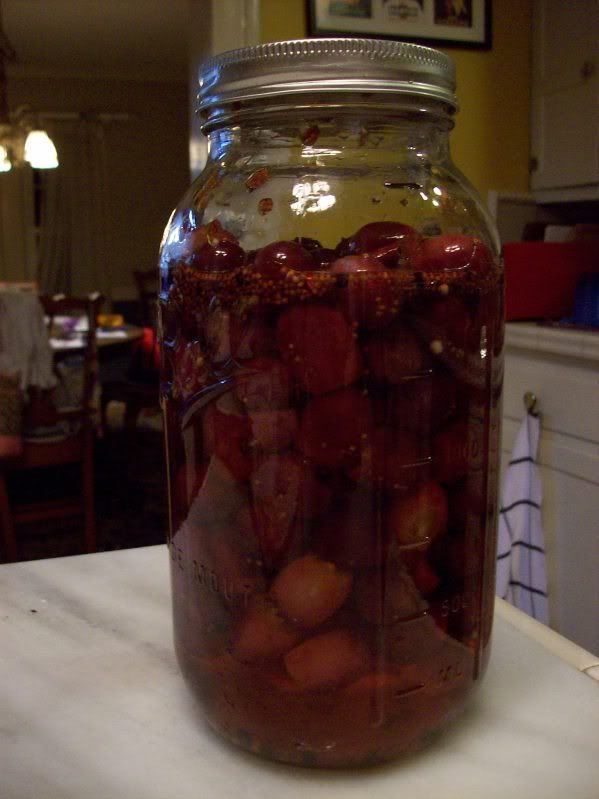 If you like pickled things, you will adore these. If you don't like pickled things (like my husband), it's likely you'll still like these. And what's even better: they're very easy to make, and look really fancy. Christmas gifts, anyone?