Pound cake.... with avocado?
This is from my new favorite blog that Bird told me about last week. She thought I'd love it, and she was right.
Joy the Baker
writes in a fun way, and has a good variety of recipes. But the best part is, she's full of recipes that make you go, huh? I love that!
Here's the first one I've tried from her blog,
Avocado Pound Cake
. (I know, you're making a face, I don't blame you. I was more in open-mouthed awe when I first read the recipe title)
Whisk/sift together, then set aside:
3 cups flour
1/2 cup cornmeal
1/2 t salt
1t baking powder
1t baking soda
Cream together
1 and 1/2 sticks unsalted butter, softened
3 cups sugar
Beat until fluffy, about 4 minutes.
Beat in
1 cup + 1T mashed avocado
(Joy says she used 1.5 avocados, but mine must be small because I needed 3 avocados). The batter turns a lovely green color.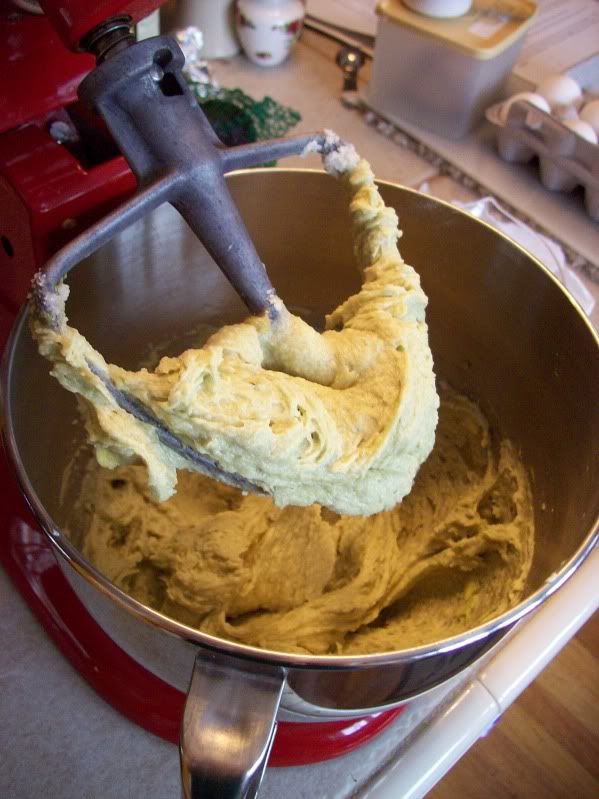 The batter's green. It's awesome.
Beat in
4 eggs
, one at a time.
Add
2t vanilla
.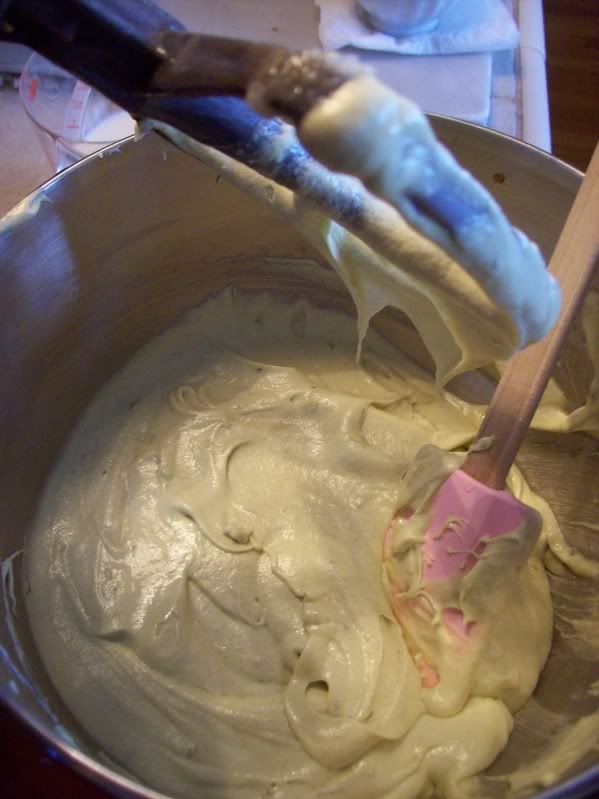 still green!
Add in half the flour mixture,
3/4 cup buttermilk
, and the rest of the flour. Mix until just combined.
Transfer to muffin tins (makes about 30 muffins) or 2 9x5 loaf pans, all greased/sprayed with nonstick spray.
green!!
Bake at 350F for 40 min (muffins) for 55-60 min (loaf pans), until bread is set.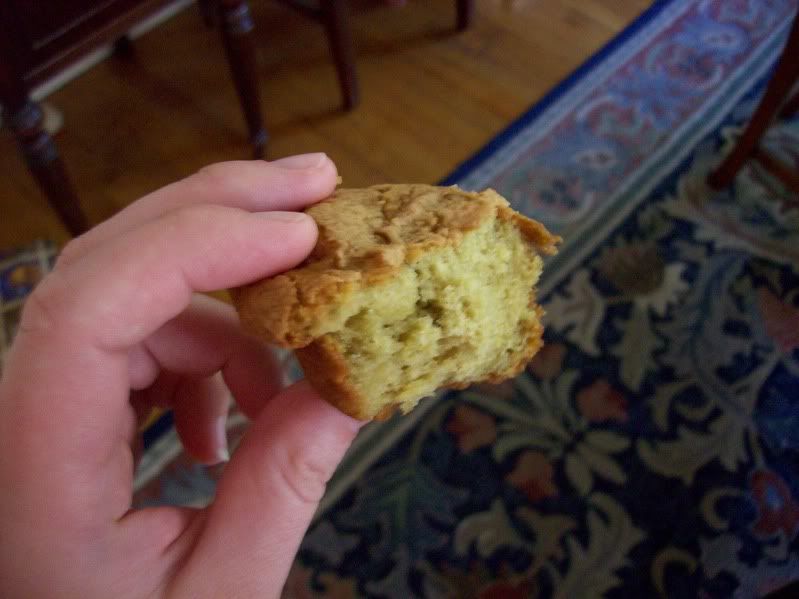 Enjoy for breakfast, a snack, part of your dinner, or dessert. The muffins are a lovely soft green color, and you can just barely taste the avocado. My avocado-hating husband has been devouring these since I made him try a bite (skeptic-turned-believer).