In New England, we tend to get a few sudden summery days in April. These days are characterized by driving with all windows open, quick rummaging through the bottom drawer or attic closet for a tshirt, and the smell of charcoal grills.
Of course, we don't have a charcoal grill (yet), so I couldn't do that third part. I could only smell it as my neighbors did.
Which is so unfair.
So, I got out the grill pan, and learned to make bbq sauce.
I made Sarah's
Pineapple BBQ sauce
, because 1. I love pineapple (despite being partially allergic to it- I can only eat canned), 2. I like bbq sauce, and 3. I never thought of putting the two together.
I sauteed 1 onion and 2 cloves of minced garlic in 1/2T olive oil, with some salt and pepper.
Next, I added 1/2cup tomato paste and 1/2 cup pineapple juice (from the canned pineapple rings). Sarah's recipe called for 1cup of canned tomato sauce, but I used what I had in the pantry.
I stirred it in,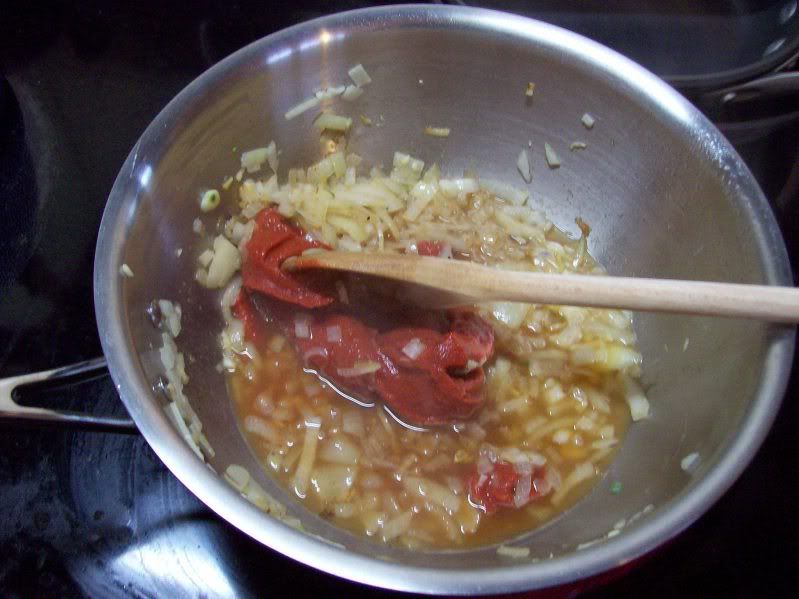 and cooked for a couple minutes.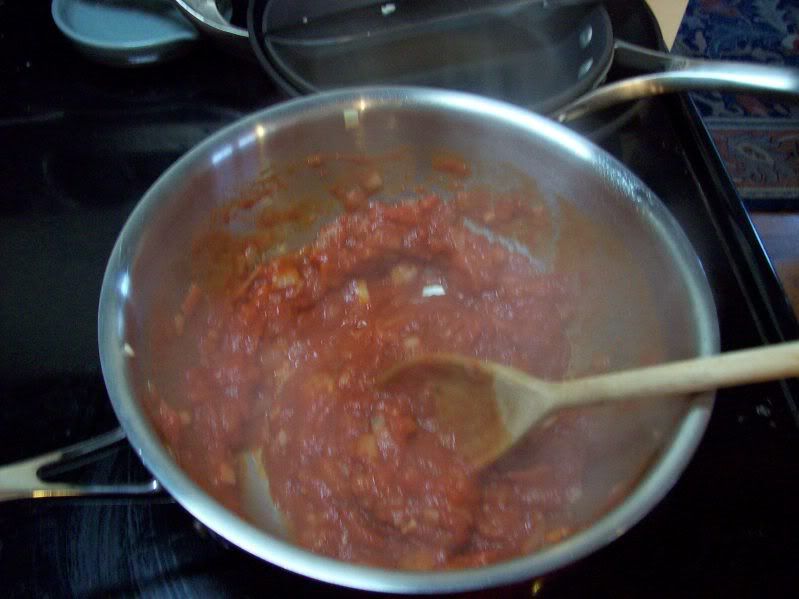 Then I added 2T red wine vinegar, 1TWorcestershire Sauce, 1T molasses, 1t ginger, 1t allspice and 2T lime juice,
cooked for a few min more,
and transferred to my food processor, along with 1.5 cups of pineapple and peaches (I was very short on pineapple with that silly little can, and I didn't have time to run to the store).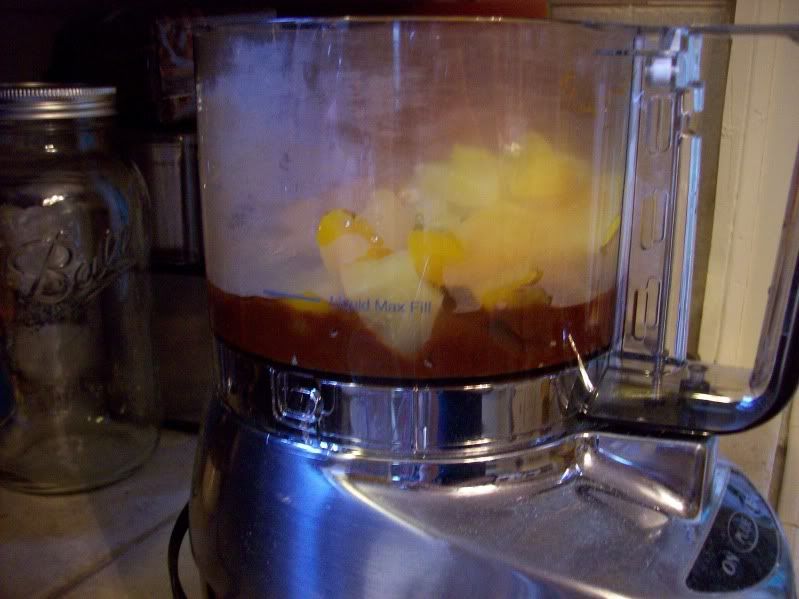 This yielded a bit more than 2.5 cups of sauce.
I used about 1cup (which was quite a bit more than I needed, oops) to douse 2 thawed bone-in pork chops, which marinaded for 30 min at room temperature, and then for 2 hours in the fridge (I was trying to work in preparing dinner around getting to zumba on time and eating afterwards).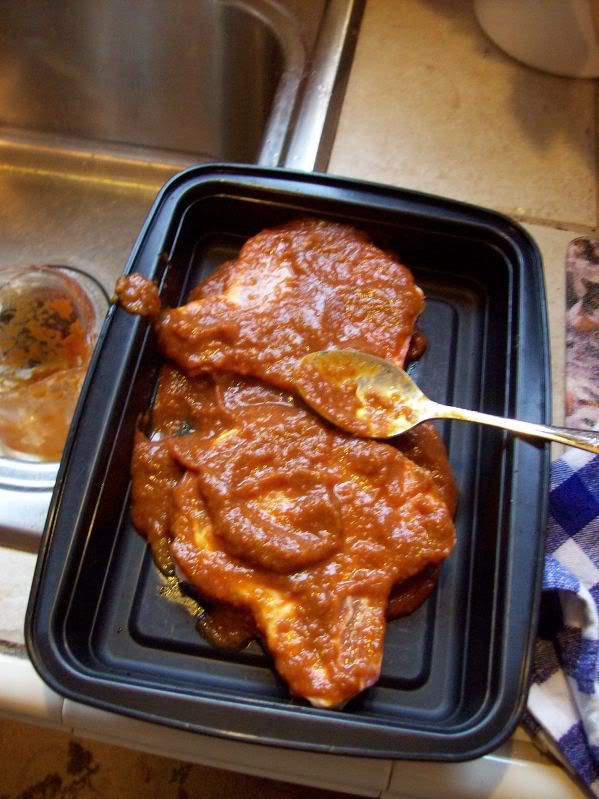 After marinading, I heated the grill pan over high heat, and slapped on the pork chops. I grilled for a few minutes on each side.
And I served with ham and asiago polenta and asparagus. (the polenta, I admit, was kind of a random pairing, but the asparagus is nice and fresh, and complements the bbq chops well).