I finished 2 of my Ravelympics projects! Now I have a total of 4 finishes: frogging the pink sweater, reknitting the pink sweater, and these two.
Baby sweater:
And neckwarmer for a swap:
A navy elbow-length sleeved sweater and a pair of socks for Clint still remain. I believe I stand a chance of finishing the sweater- if I knit fast.
Today I also baked more Swedish cardamom bread. Interesting discovery: if I wake up the yeast during breakfast, let the dough rise 8 hrs while I'm at work, and let the shaped loaves rise during dinner, I can have fresh-from-the-oven bread for dessert. This is extremely convenient- and probably means we'll never purchase bread again.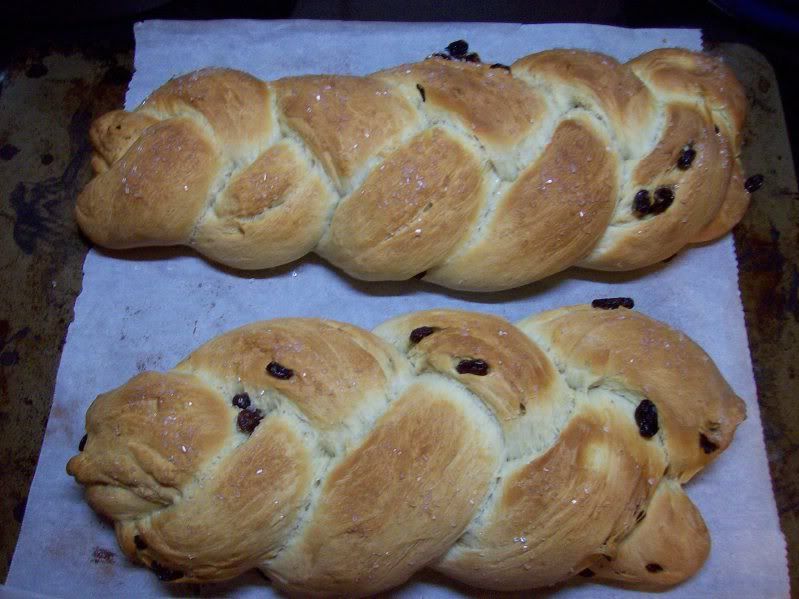 Now to calculate the cost efficiency of homemade bread- but I'm sure the taste is worth the money.