Our What's Baking? theme for April was Spring baking, hosted by Leanne of
The Martin Family
.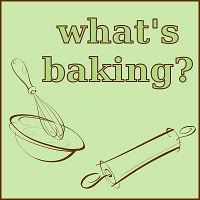 When I think of spring foods, I immediately think of Easter. Yes, it's a religious holiday, but to me it's more of the official start of spring than March 21st- especially when Easter is later in the year, and it's actually warm out and flowers are blooming. Easter is the first day I break out a brightly-colored sundress and sandals- even if it's freezing that day. Luckily, it was close to 70F this year, and I was actually warm!
Our Easter plans this year were affected by the flu and travel plans. Fortunately, we were innocent bystanders of all that, but it meant we spent Easter on our own. For me, this was a first time thing, so I scrambled around over a period of two days to try to make our Easter Sunday special. This mostly meant gathering some supplies for Easter baskets and making a nice breakfast.
Because we began Lent with Swedish Semlor on Shrove Tuesday, I decided to end the season with a Swedish Easter bread. This bread was pretty straightforward, but delicious, and I added my own little twist to make it even more delicious. It's not the fanciest Easter treat you'll ever see, but it's just as tasty.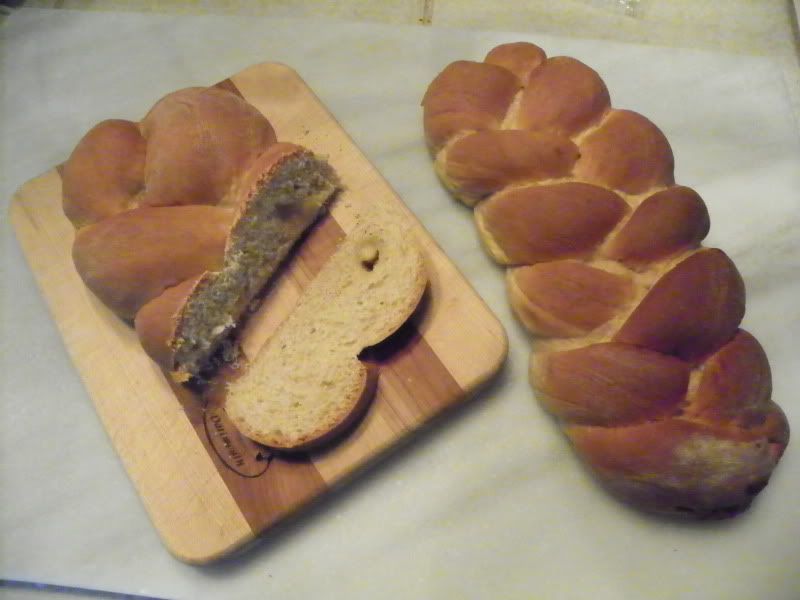 Swedish Easter Bread
recipe found on
cooks.com
Makes 2 braided loaves
1 cup milk (I used skim)
4T (1/2 stick) butter
1/2 cup sugar
1t cardamom
1/4 cup warm water
1T active dry yeast
1/2t salt
3.5-4 cups flour
1 egg for an egg wash
Optional: 4-6T marzipan (
make your own
, or buy a can. I used a can)
Scald the milk. Remove from heat and stir in butter, and then sugar and cardamom. Let cool to lukewarm. Meanwhile, wake up the yeast in the 1/4cup of warm water (I added a sprinkle of sugar as well).
In a large bowl (or your stand mixer bowl), combine the milk mixture, yeast, salt and 3 cups of flour. Stir until combined, and add more flour as needed to produce a sticky dough. Knead for about 5min, in your mixer or by hand.
Let rise in a warm place, in a bowl covered with plastic wrap or a clean dish towel, for about 2 hours.
Punch down the dough and divide in half. Divide each half into 3, and roll each piece into a long snake to braid the dough. Here is where you'll add the marzipan. I tried two methods.
Method 1: start to braid the dough, and after you fold each piece over, stick a small bit of marzipan on the dough that will be covered by the next strand of dough. Keep doing that until it's all braided.
Method 2: Roll each of the dough pieces into a very fat, short snake, and make a long trough down the middle of each snake. Roll bits of marzipan into very skinny snakes, and place in the trough in the dough snake. Pinch the dough over the marzipan and roll out into a longer, skinnier dough snake. Braid that as normal.
Place the braids on a baking sheet, cover with plastic wrap or a dishtowel, and let rise another hour or so. Make an egg wash by beating the egg with 1-2T water, and brush over the braids. Bake for 30-40 min at 350F, until the bread starts to brown.
This bread is delicious fresh from the oven, or if eaten the next day I like to lightly toast it. It's delicious without the marizpan, but the marzipan definitely adds a sweet little surprise.
Overall I think I prefer method 2, it gets small bits of marzipan distributed more evenly through the bread.