My favorite thing about baking bread is not only the smell of the bread baking, but the smell that lingers, so that when you come home from work the next day, your home still smells like a bakery. Fortunately for me, I have entered my 2 most recent dwellings through the kitchen, where the smell is the strongest.
I don't bake bread often. I really love doing it, but because it takes so long (even if all the time is just spent waiting), I can never seem to fit bread into my schedule. So this weekend, when my husband and I decided to be an old, boring married couple and do nothing, I decided I'd jump on this and bake some bread.
Originally, I'd planned to make Smitten Kitchen's recent
Rye Bread
blog post (because really, rye toast with berry jelly is one of my favorite breakfasts), but I didn't have any rye flour. So I went on King Arthur Flour and browsed until I came up with
cinnamon raisin oatmeal bread
.
I made myself some coffee and got started.
I combined 1/2 stick of butter with 1.5 cups of milk in a medium saucepan over medium-low heat and melted, while I made myself breakfast. Once it just barely started to bubble, I added about 1.25cups raisins, 1cup oatmeal, and 1/2cup brown sugar and stirred to combine.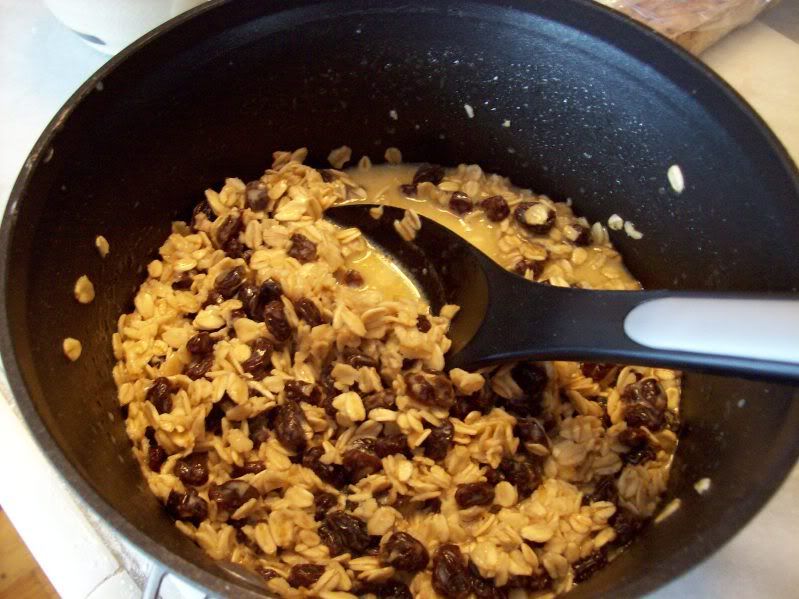 I also combined 1T yeast, 1T brown sugar and 1/2cup warm water in a bowl and let it go. They both waited for me while I had breakfast (about 20 min).
The yeast maybe didn't need to be left alone so long, but that's ok.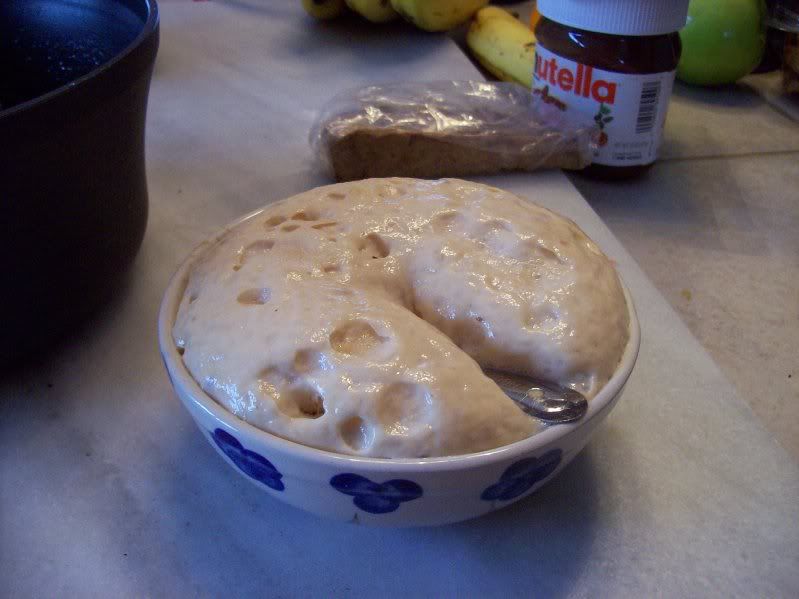 I added the yeast to the raisin/milk/etc mixture, stirred to combine. Then I added a cup of flour at a time, and mixed well. I ended up using 3cups of all-purpose flour, and 2 cups of whole wheat flour. The last cup of flour had 2t each salt and cinnamon mixed in. I kneaded by mixing with the dough hook in my kitchenaid for about 7 minutes (why yes, I
am
lazy). One drawback of using the mixer: the raisins essentially get minced doing it this way. I'm glad I used the cheap sunmaid raisins and not my nice organic flame raisins for this.
I let the dough rise for 4 hours on the radiator (recipe said 1.5-2hrs, but our errands took longer than we thought). Then I punched the dough down, kneaded it briefly, and shaped into two loaves. I placed each loaf into a greased loaf pan, and let rise another 2 hrs (despite the recipe suggesting 45-60min), again on the radiator.
I'm kind of excited by my radiator-rising idea. I've had problems letting bread rise on the top of the stove before- burned dough, melted bowls, etc. No matter how low I set the oven, it's still too hot, and our kitchen is definitely the coldest room of the house (Clint thinks one of the walls isnt' insulated, and based on things in the dishwasher or cabinets, I'm inclined to agree). But we have these awesome radiator covers, and the radiators actually get
warm
, so I just set it there. I worked beautifully, and the cat didn't noticed the dough at all (which was kept covered, but still).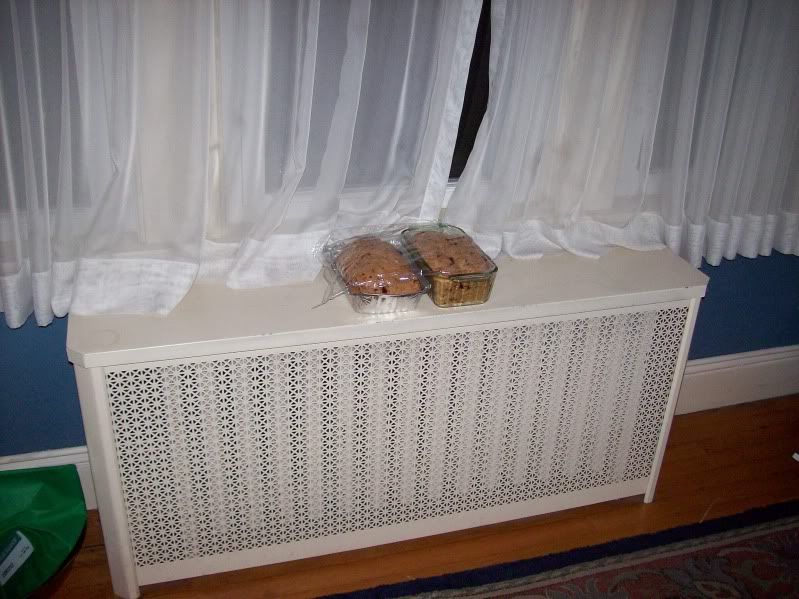 After all the rising and shaping and 2nd rising, I baked the loaves at 375oF for 45 min (recipe says 30-35). When they were done, I brushed the tops with melted salted butter, waited an appropriate amount of time, cut, and devoured.
And then toasted for breakfast the next morning. Success!
In crafting news, I finished my glitter ball garland. :-D It's the glitter balls I mentioned before (water-down glue painted over styrofoam balls, and glitter sprinkled over them) strung on a strand of funfur and some fun glittery plastic hearts on the ends. It's totally me, and Clint tolerates it. (if you decide to make one, you might want to spread some newspaper all over the floor and work on that, because I now have glitter
all
over my house... and my cat.)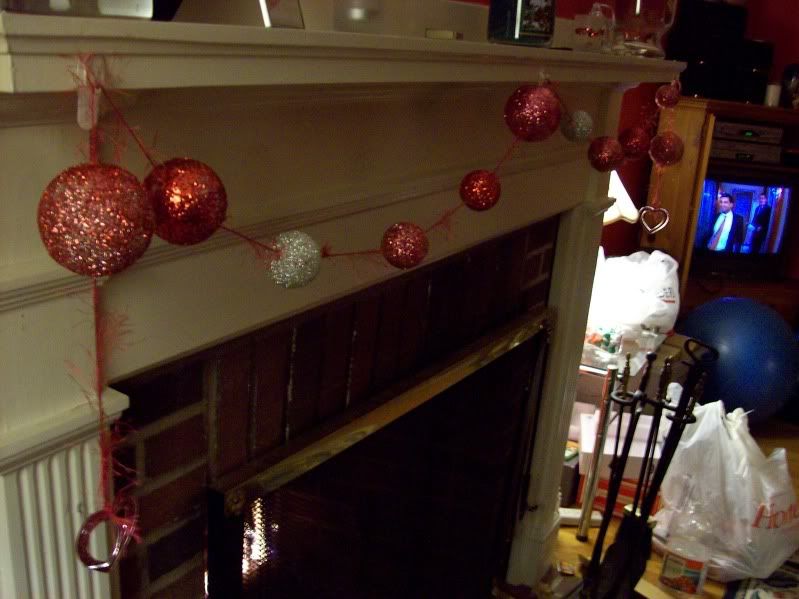 And I've completed sock #1 of my Monkeys, I can't wait to finish sock #2 and wear them :)