This month, Melissa of
I Was Born to Cook
chose a Snow Day baking them. Perfect! And even better, we finally
did
have some snow around here so I actually baked these on a snowy day.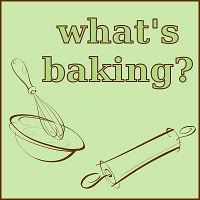 All week leading up to the snowy day, I'd been eating scones. I don't often make scones- I love them, but I never seem to have just the right recipe. Well, I have to admit, the scones I was eating were from a batch I made last April- yes, last April. I froze half the dough in a log wrapped in several layers of plastic wrap. And by the end of the week when the dough log was nearing its end, I was very sad! Those were some delicious scones. But you know what's worse? I can't find the recipe anywhere. I swear it was from Joy the Baker, but I can't find it... ugh! So I had to get looking for a new recipe, because I was
not
about to stop my daily scone habit cold turkey.
Especially
when there was snow in the forecast. There's just something about sitting in our dining room, watching the snow fall from both sets of windows, while eating something warm and homey like a scone, that you just can't beat.
Fortunately, I have a relatively new cookbook with seemingly endless delicious-looking recipes. Roxanne gave me a copy of
Flour
for my birthday, and I'm loving her recipes. And oh look, she has scones. Let's try those.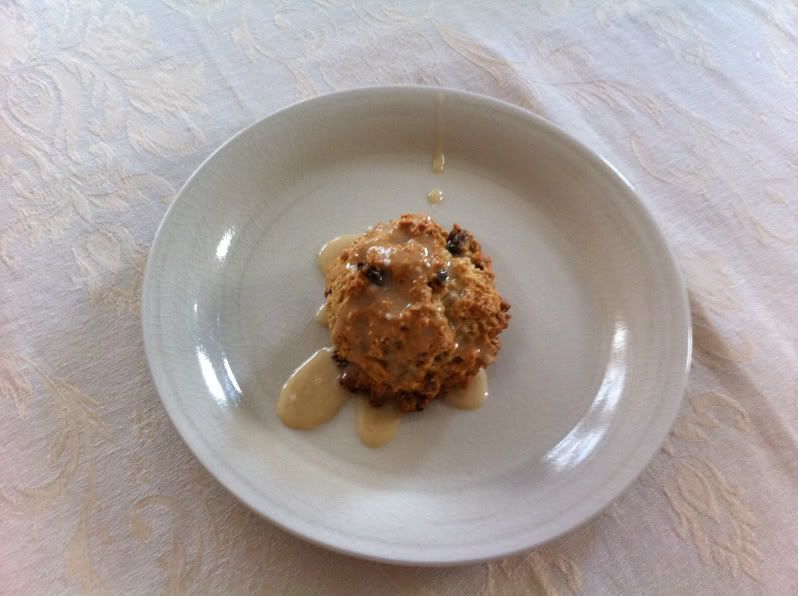 Oatmeal Maple Scones
from Flour, by Joanne Chang
1.5 cups flour (I used half AP and half WW)
1.25 cups oats
1.5t baking powder
1/2t baking soda
1/4t salt
1/2 cup roughly chopped pecans
1/2 cup (or a little more) raisins
1 stick butter, cold and cut into pieces
1/3 fat free 1/2&1/2 (original called for heavy cream)
1/2 cup maple syrup
1 egg
Sift together the flour, soda, powder, salt, oats, pecans and raisins. Toss the butter in, a few chunks at a time so it's not one huge lump, and beat until the butter is broken down a bit and in small chunks.
In a small bowl, whisk together the 1/2&1/2, maple syrup and egg. With the mixer on low, slowly pour in the liquids and beat until the dough just comes together.
Scoop 1/3cup-sized scoops of dough onto a parchment-lined cookie sheet (or wrap in plastic wrap and freeze), and bake at 350F for 40 minutes. Let cool, and when ready to serve, drizzle each with maple glaze.
Maple Glaze
1/2 cup powdered sugar
1.5T maple syrup
1T water
Whisk together.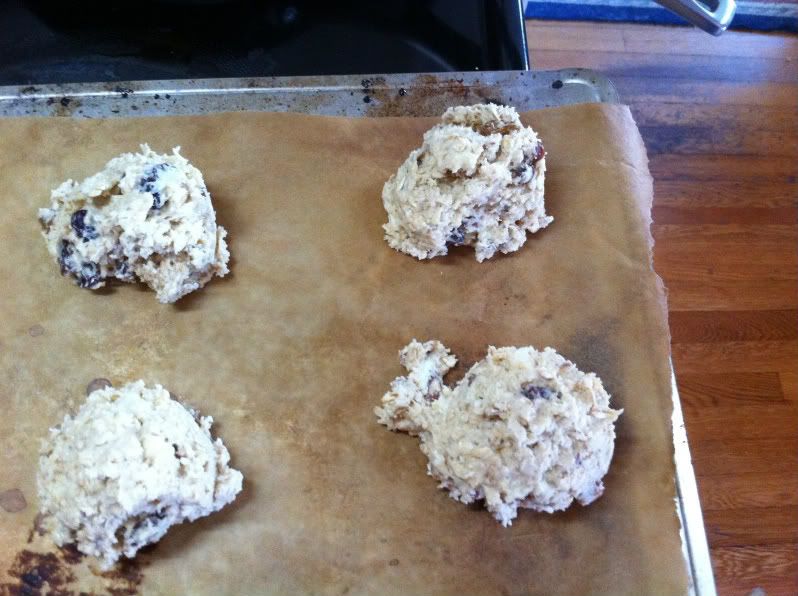 I used this fancy raisin medley thing from BJ's, which was full of giant raisins of all sorts of colors. I do love raisins, and they were perfect in these scones. You'll notice there's no granulated or brown sugar in the recipe- all the sweetness comes from the maple syrup. As a result, they're just slightly sweet, and when you glaze them, they're perfect. I plan to make these again this weekend- snow or no snow!