In preparation for Saturday's Halloween party, I have made tasty things.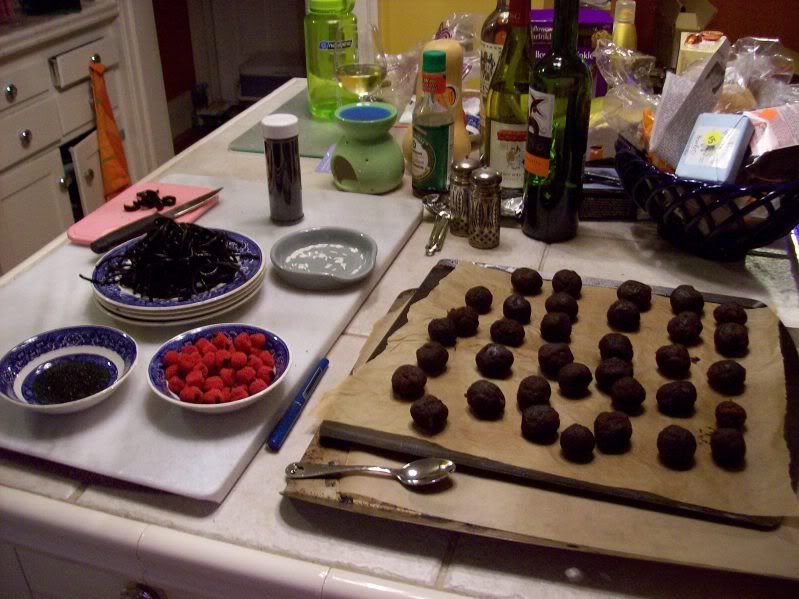 First, the ingredients for Bakerella's new
Spider Bites
. We have (clockwise, from middle-left bottom): red raspberry gumdrops, black sugar, liquorice, brownie balls, and not pictured is melted chocolate. I still haven't assembled everything, but that's up for tonight!
Pumpkin pecan raisin bread. Recipe from a recipe swap that I
must
share- it's delicious!!
And I taste-tested a candy corn martini. I think this become an annual tradition- it's delicious!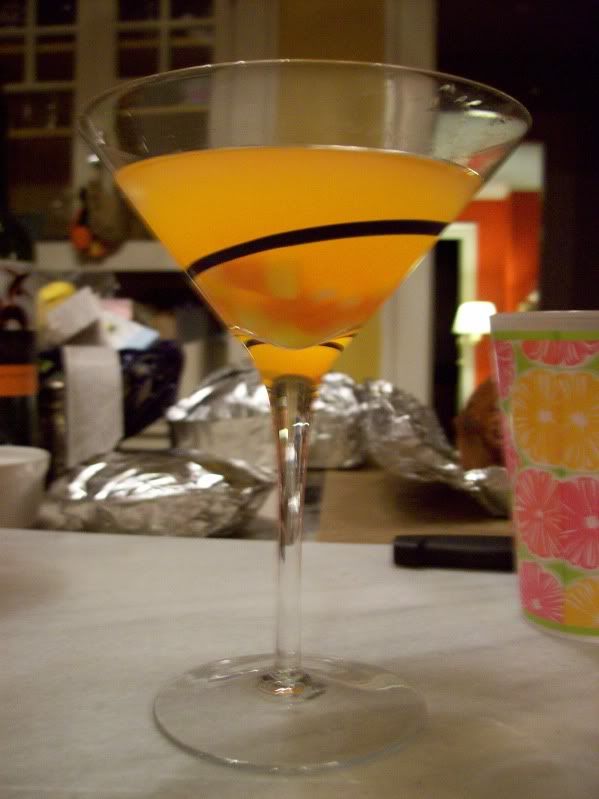 Recipe:
combine 1/2cup candy corn with 1.5cups vodka in an airtight container, let sit for 3 hours (I did 6- btw, the candy corn dissolves.), then discard candy.
combine: 4oz candy corn vodka, 2oz triple sec/cointreau, and the juice of one lemon (2-3T) with ice, shake, strain into a martini glass. Garnish with candy corn.
Lots of deliciousness happened at my house last night.
ETA: I'm about 3 months late for this... here are photos of my Halloween party spread!
The main table, with a half-dead flower arrangement. Cheeses, crackers, cheese balls (they're orange), swampy spinach quiche, spicy kettle corn, chicken satay skewers with peanut dipping sauce, veggies, homemade tortilla chips, hershey's caramel kisses, and ranch dip.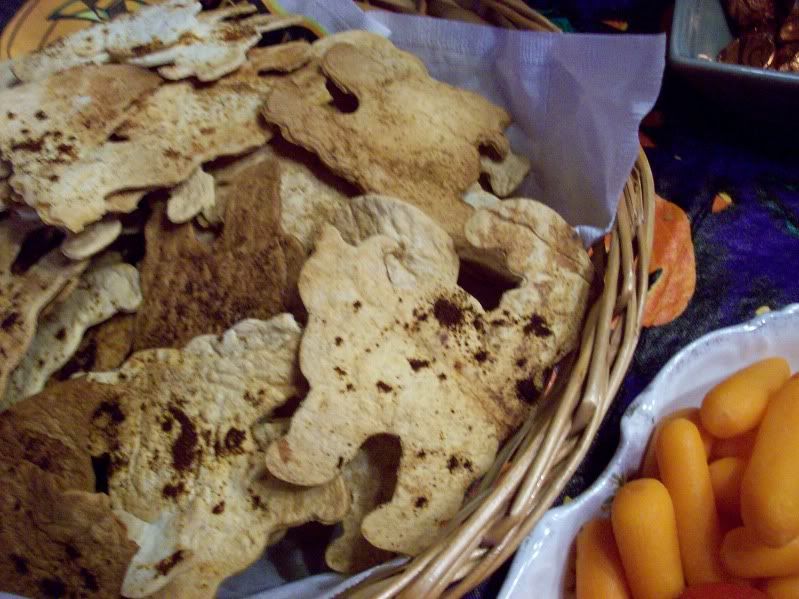 Close-up of the tortilla chips. I cut flour tortillas with a cookie cutter, brushed with lime juice, sprinkled with chipotle powder (spicy) or cumin, baked for about 15 min at 400oF.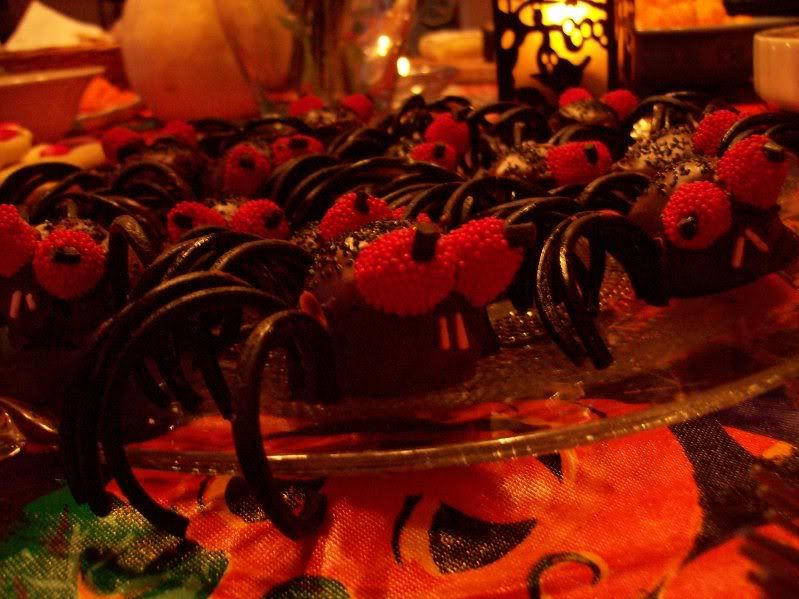 The finished spider bites.
Ladies' fingers
The dessert table: jelly candies from Sweden (wine flavored), pumpkin bread (also pictured above, recipe still unposted),
apple tart
, apples and caramel fondue (recipe as yet unposted, but I'll fix that)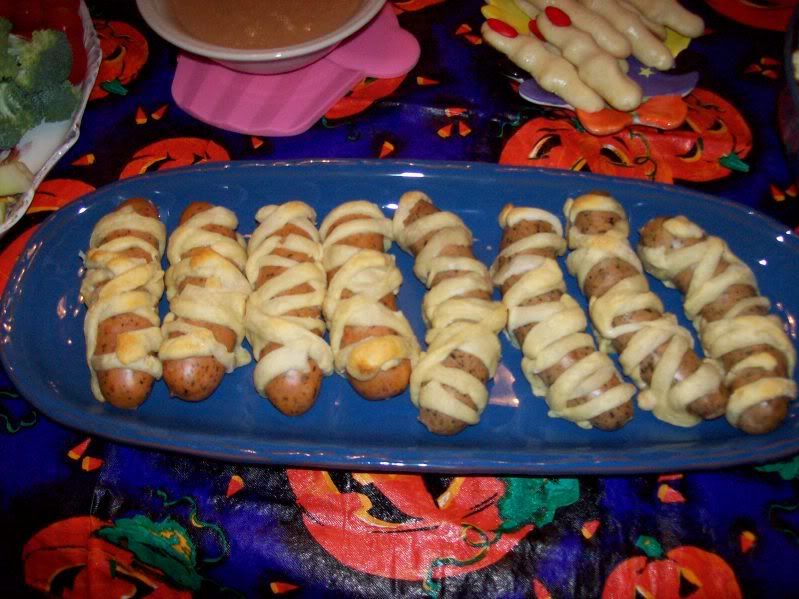 Mummy sausages (
super easy
, but I left out the cheese)